10 Books To Give Your Sister This Holiday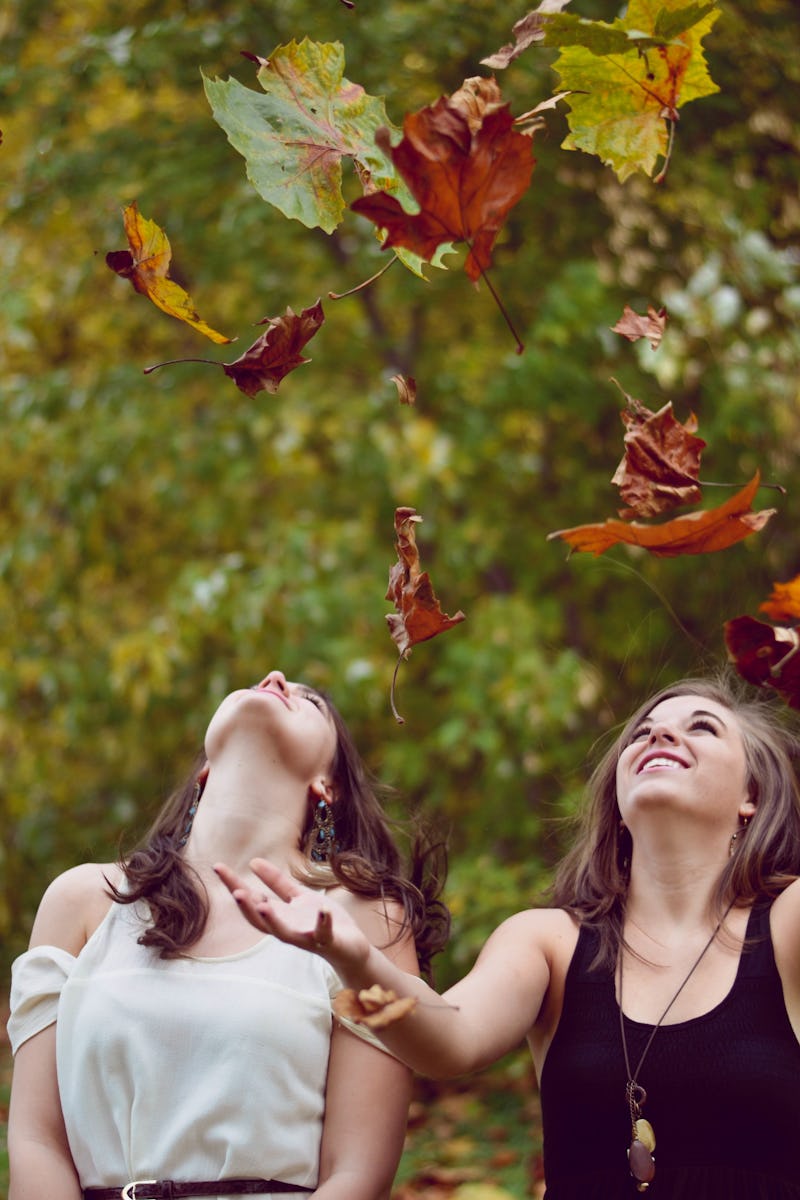 I'm the middle sister of two amazing women, both of which I live far away from and miss horribly — especially around the holidays. If you have a sister, or multiple, you know the unbreakable bond that's forged at birth. And while you may fight often or not talk as much as you'd like, you turn into young middle-grade silly sisters whenever you're together for a long period of time. And as you grow up, there's one thing you'll continue to learn: Sisters are amazing and you wouldn't trade them for anything in the world. So this Christmas, make sure you consider these perfect presents for sisters.
When I do my Christmas shopping, my sisters are always at the top of my list, but they are also some of the most tricky people to shop for. They aren't bibliophiles like myself, but that doesn't stop me from buying them books every year. And if you're in need of a sisterly book gift, I've got a few books for all sorts of different sister relationships.
From books with complicated sister issues to meaningful YA novels packed with lessons, each of these books will make your sister smile as she unwraps your thoughtful gift. So skip the candle or another floral scented shower scrub, and pick up one of these books for your special sister(s):
1. For The Sister Who Is A New Mom: Reasons My Kid Is Crying by Greg Pembroke
When your sister takes on the new role of mom, it might seem like she's crazy busy or running on little to no sleep — and that's because she is. She needs her sister there to make her smile and remind her that she's a great mom, and what better way than with a gift that'll make the both of you giggle like crazy? Reasons My Kid Is Crying is the perfect gift for a new mom because it's a quick easy read to pick up whenever she has a break, and it's flat out hilariously relatable.
2. For The Sister That's Always Acted Like A Second (Cooler) Mom: Practical Magic by Alice Hoffman
If you were like me and grew up with a cool older sister who was kind enough to teach you the ropes of life (like how to talk to boys and sneak out of the house quietly) but also responsible enough to keep an eye on you, you were pretty dang lucky. The sisters (who happen to be awesome witches) in Alice Hoffman's novel, Practical Magic, have an unbreakable bond, and when the younger, more free-spirited sister gets herself into a heap of trouble, it's big sister to the rescue.
3. For The Sister About To Go To College: Just One Day, by Gayle Forman
While this book doesn't deal with sisters, it will help prepare your sister for college, big choices, and being on her own without your guidance or friendship for the first time. This is the story of Allyson Healey, a young girl who risks all her plans for a guy while abroad in Europe. When everything come crashing down, she has to face some difficult realties she wasn't prepared for, but she learns the biggest lesson of all: you can always start over.
4. For The Sister Who Is Also Your BFF: Little Women by Louisa May Alcott
Little Women is a classic tale of sisters who stick together though thick and thin. While you and your sister probably already read this book, it may mean more by getting her a brand new beautiful copy for the holiday. Remind her of how special she is to you with this classic, and maybe get yourself a copy too so you both can spend the night reading together next to the fire.
5. For The Long-Distance Sisters: How the Garcia Girls Lost Their Accents by Julia Alvarez
These interconnected stories follow the four Garcia girls and as they learn to coalesce their Dominican and American identities. This one is an excellent reminder that sisters will always fit back together like puzzle pieces.
6. For The Opposite Sisters: The Weird Sisters by Eleanor Brown
Just like you and your sister, the Weird Sisters don't exactly see eye-to-eye on everything. They've moved away from home, they've begun their own independent lives, but they are brought back together when their mother suddenly becomes ill. It's then that the sisters begin to learn that all their fights, their misunderstandings — everything they've run from — aren't as simple as they previously believed. This book might help bridge a gab between you and your sister — or at least lay the foundation for some conversation.
7. For The Twin Sister: Fangirl by Rainbow Rowell
This brilliant novel is about two twins (Cath and Wren) who go to the same college and experience very different things. Cath isn't sure she wants to leave behind her Simon Snow fanfiction and step into the real world. Wren doesn't want to be her roommate and wants to move away from the fandom. It's a story that'll bring the two of you together more than ever, and what could be better than that?
8. For The Workaholic Sister: #GIRLBOSS by Sophia Amoruso
If your sister is super busy all the time scheduling conference calls, traveling for business, and spending every waking hour trying to advance to the next level of her career — it's important for you as her sister to support her. But it's also important to tell her how awesome she is and that she should maybe take a break this holiday by reading about another awesome women in business. This book will be something she can relate to and grow with, helping her find a balance in work and life (and remembering to call you back).
9. For The Sister You Bicker With: I'll Give You the Sun by Jandy Nelson
Noah and Jude are twins who see the world differently, but at their core, want the same thing: to rebuild the world. While Noah wants to paint everything around him, Jude decides to pick up sculpting in order to tame the nagging ghosts of her past. The two bicker and bicker and bicker some more... but in the end, they realize they've been searching for the same truth all along.
10. For The Sister You Love With All Your Heart: Sense and Sensibility by Jane Austen
Could there be a better classic sister tale than Sense and Sensibility? Consider getting your sister a beautiful copy like this one, wrap it up with a bow, and it's sure to make your book-loving sister incredibly happy this holiday.
Images: Evelyn Mostrom/Unsplash