Artist Couture's Holiday Sets Had YouTuber Help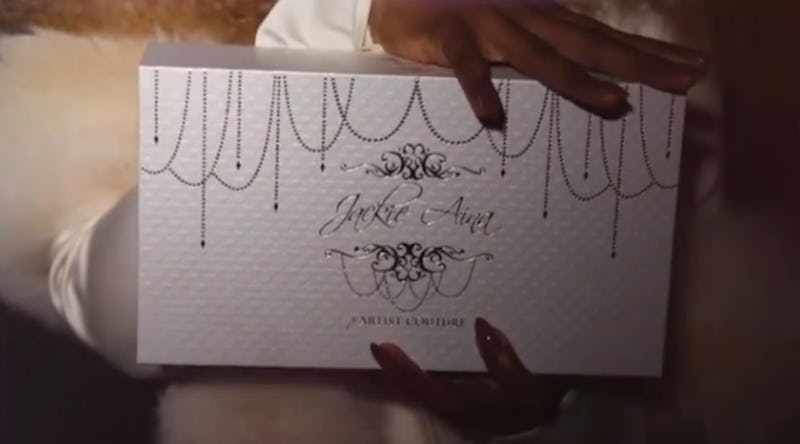 What's better than a makeup brand creating a gorgeous seasonal set? Adding in a collab, that's what. Artist Couture is taking the best of both beauty worlds and combining them together for the ultimate holiday kit. I'm talking more than one YouTuber getting in on the fun too. What's in Artist Couture's Light Up The Night Holiday Collection? There's everything from new products to classic staples that you're going to love.
If you couldn't already guess by the name, Artist Couture's Light Up The Night Collection is all about this year biggest makeup trend — highlighter. While the entire set hasn't been shown yet, two palettes have. Believe me when I say that you're going to be excited. According to their Instagram, the two highlighter kits were put together by the YouTubers Jackie Aina and Ourfa Zinali.
Each of the kits have five different Diamond Glow Powders in them. While four of them are ones you might have seen before, the other two were exclusively created by the influencers. Aina's shade is called La Bronze and Zinali's is Slaynali. Like all good things, they will eventually come to and end though. Both of the palettes are limited edition, so you'll want to stock up on them while you can.
If you're as excited as I am, you'll be happy to know that you don't have to wait much longer to wait for them. According to Instagram, the entire Artist Couture Light Up The Night Collection will be available on Dec. 2. But remember, like I said before, it will only be for a limited time.
Unfortunately, the price has been yet to be released. Each Diamond Glow Powder is normally $27. That makes the total value of these palettes $135. Something tells me that the new vlogger-made items will be a lot less than that though.
I don't know about you, but I can't wait to see what else the company has in store. Highlighter is a huge trend this year, and I'm willing to bet the rest of the collection will be just as merry and bright.
Images: artistcouture/Instagram (1)