11 Sex Toys To Get Yourself On Cyber Monday 2016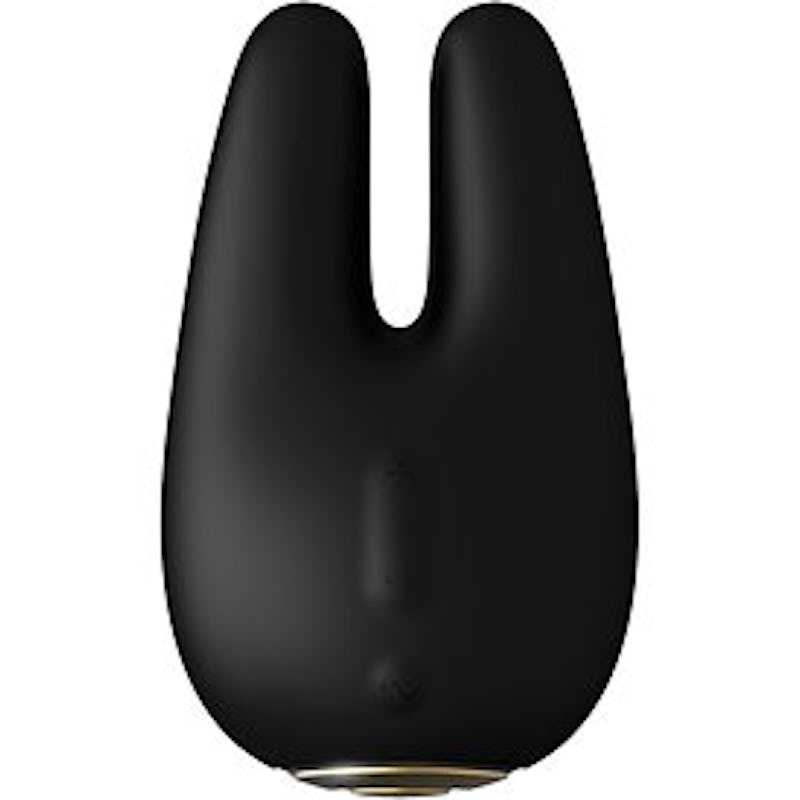 Cyber Monday sales are almost here and you're probably already browsing for holiday gifts for your friends and loved ones. But why not take advantage of the awesome sales as a chance to treat yourself? I know that sex toys may not be the first purchase that comes to mind when you're thinking about your holiday shopping, but the deals are amazing and, let's be real— sex toys can be pricey AF. So whether you're a first timer looking for a discreet bullet vibrator or well-versed sex toy user looking to treat yourself to a luxury product, now is a great time. Trust me, you'll appreciate having something to help you relieve the holiday stress in December.
Make sure you check out the great deals that are happening— Babeland, my favorite sex toy story that has everything you can ever need, is offering 15 percent off, Adam and Eve has 33 percent off if you buy three or more products, and Lelo has huge discounts everywhere. Seriously, whatever you're looking for, there's a deal out there.
In fact, that one problem with Cyber Monday sales is that they're a little overwhelming. I've gotten so many emails about discounts I don't know where to begin. So here are some great toys from places where they are definitely offering discounts. Because, repeat after me: Treat. Your. Self.
Here they are:
1. SpareParts Harness Combo
A good strap on harness and dildo can be expensive, so take advantage of the Babeland discount and treat yourself to a state of the art product. Whether you're a lesbian, interested in pegging, or just adventurous, this is the best selling set that will get you what you need.
SpareParts Harness Combo, $237
2. Stronic Eins
With a tag line like "Trust the Thrust", I'm definitely all ears. And right now you can get 20 percent off this toy and others at The Fun Factory. Curved to reach your G spot and waterproof in case you want to go wild, it's got enough power for whatever you need.
Stronic Eins, $142.49
3. Womanizer Deluxe
I know, it looks scary. Really scary. But it works. If you're not convinced, watch the women who tried orgasm with one in under three minutes . It's a mixture of suction and vibration that makes it special. It's expensive, I know, but if you struggle with orgasming then it's worth it.
4. Ooh What Happens In Vegas Set
The idea behind this one is great— one motor, different covers, and a whole lot of ways to mx it up. This is the perfect basic set, whether you are new to sex toys or just looking to re-stock your basics. You get a motor, a classic vibrator, and a cock ring. Fun for you on your own, or with a partner.
Ooh What Happens In Vegas Set, $105
5. Pride Dildo
I don't think I need to explain why this is great. It's a rainbow effing dildo.
Pride Dildo, $49
6. Condom Sampler
Finding the right condom makes it so much more likely that you'll use them. And you should really using them. Use this discounted season to shop around and find a favorite— or stock up on one you already love.
Condom Sampler, $10
7. Kinki Stix Bullet Vibrator
If you're a woman on the go, then you might want to treat yourself to a toy that can travel with you. A bullet vibrator is the perfect option if you want something you can take anywhere and this one has a ring you can put your finger through for extra control and access. Sleek, discreet, and definitely sexy.
Kinki Stix Bullet Vibrator, $24.95
8. Tenga VI-BO Cock Ring
Cock rings are always a great sex toy for the inexperienced— and they're good for couples because you can both enjoy it. On this model, you can place the vibrator facing upward for clitoral stimulation or down to give his balls a tickle. Or take turns, the holiday season is about sharing after all.
9. Crave Vesper
If you're treating yourself, why not really treat yourself. This is a sex toy and necklace in one— super sleek, super classy, and you're the only one will know your sexy secret. The 24K plated version definitely isn't cheap, so it's a perfect Cyber Monday splurge.
Crave Vesper, $69 and up
10. We-Vibe Sync
Sometimes you want something you can use with a partner. But while some toys can be cumbersome or get in the way, this bends to sit with the G-spot and clitoris so can be used hands-free. You can adjust it just to fit you, then both go at it and enjoy all the extra sensations.
We-Vibe Sync, $159.20
11. Jimmyjane Form 2 Luxury Edition
If you ever find yourself only using the clit portion of your rabbit vibrator— or just loving the clit generally— this is the right toy for you. The two ears give you clit all the attention you can possibly need. And if that's not enough, with five different power levels you can really experiment.
Jimmyjane Form 2 Luxury Edition, $141.75
Sex toys can be expensive, so sometimes it might feel like a really luxurious gift to get for yourself. But Cyber Monday is a great time to stock up on those toys you've been eyeing up— because even if it's the holiday season, you can't forget to treat you self.
Images: Babeland; The Fun Factory; Adam and Eve