NYX Cosmetics' Wanderlust City Set Are Sold Here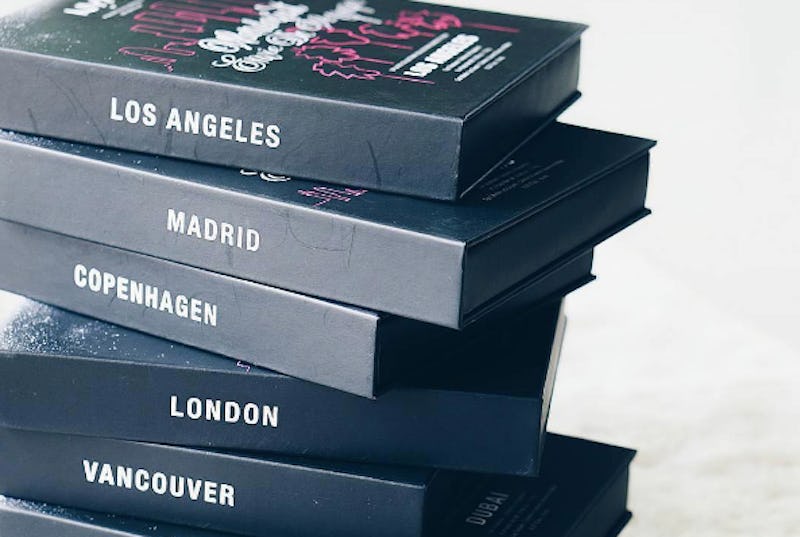 Looking for something else to add to your holiday wish list? Then look no further. Combining a love for makeup and traveling, NYX Cosmetics' Special Edition Wanderlust City Sets are absolutely gorgeous. With shadows, a lippie, and a mirror, this is the perfect travel-friendly set. There's only one place to buy the Special Edition Wanderlust City Sets though, so you'll want to act fast.
With all the beauty launches out there, it can be hard to decide which ones to buy. NYX alone has tons of different holiday sets to snag, but this one is one that you won't want to miss out on. The company created seven different sets that were inspired by cities around the globe. Each one of the Wanderlust City Sets comes with eight gorgeous shadows and a liquid lipstick to match.
There's only one downfall. The NYX Wanderlust City Sets are sold exclusively on the Ulta website.
That means that you can't just stroll into the store, swatch them, and choose your favorites. Honestly, you can't really go wrong with any of them though. Because these are special edition, they won't be around for long. You should probably stop what you're doing and stock up on them right now.
Wanderlust City Set in Copenhagen, $15, Ulta
How gorgeous is that! Not to mention how great the price is. While these are each a $42 value, they're sold for $15 each. That's pretty darn incredible, if you ask me. Especially considering that you get a Soft Matte Lip Cream to go with it.
On the Ulta website, there are six different city options to choose from. While Los Angeles, Dubai, and Vancouver are sets with pops of color, Paris, Madrid, and Copenhagen all stick to a neutral color scheme. Basically, there's something for everyone.
Wanderlust City Set in Los Angeles, $15, Ulta
These sets won't be around for long. If you're looking to stock up on your favorite cities, I'd head over there as soon as possible.
Images: Ulta (2), nyxcosmetics/Instagram (1)