A Guide To Streaming Hallmark Christmas Movies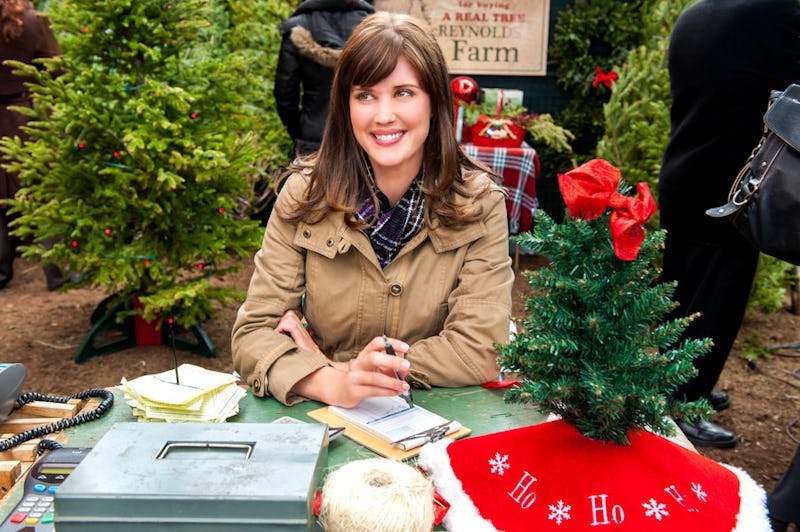 At the Hallmark Channel, Christmas season is pretty much all year long. The Hallmark Channel is the channel for Christmas original movies and holiday cheer. Since the network began airing original Christmas films in 2002, it has produced an estimated 100 Christmas-themed films, many of which air as reruns during the end-of-year months October, November, and December. In short: the Hallmark Channel might as well be called the Original Christmas Movie Channel. With Thanksgiving squarely behind us, and Christmas season officially upon us, it's only natural to want to dive head-first into the sea of Christmas movies. So, if you're on the hunt for some holiday lovin', here's how you can stream Hallmark Christmas Movies this winter.
In anticipation of December, the Hallmark Channel has already begun playing a marathon of their original Christmas movies. So, if you don't want to stream, or can't find a specific Hallmark classic you're looking for online, and own a DVR, be sure to check out the Hallmark Channel Schedule to see if your movie is airing. But if your favorite Hallmark Christmas Movie isn't airing on television, then you're going to have to start looking for alternatives. With so many films out there, it's impossible for one streaming platform to have them all. While a large percentage of Hallmark Christmas Movies can be bought or rented on Amazon Video and iTunes, there is a surprising lack of streaming services where you can sit down and watch your favorite movie. With that in mind, here are a few places guaranteed to have a Hallmark Christmas Movie for you.
Feeln.com
Feeln.com is a streaming service that has dozens of Christmas movies, including a bunch of Hallmark originals. For $5.99 per month, you can have access to such Hallmark Christmas classics as One Christmas Eve (pictured above), A Dog Named Christmas, Christmas With Holly, A Season for Miracles, November Christmas, and more.
Hallmark Channel Everywhere
The Hallmark Channel has its own streaming App called Hallmark Channel Everywhere. Unfortunately, only those with cable subscriptions can use the app, but, if you do have a subscription, then you can use it to stream The Santa Suit and Fir Crazy (pictured above.)
Netflix/Hulu
Finally, there is a handful of Hallmark Christmas Movies available to stream on Netflix and Hulu Plus. Fans can catch All I Want For Christmas, A Christmas Wish, Holiday Engagement, The Christmas Card, A Christmas Visitor and Snow Queen on either one or both streaming sites.
These Hallmark Christmas Movies available for streaming online represent just a tiny fraction of the channel's original holiday films, but it should be enough to keep you busy on those cold, winter nights.
Images: The Hallmark Channel (4)