The 13 Best Christmas Movies On Netflix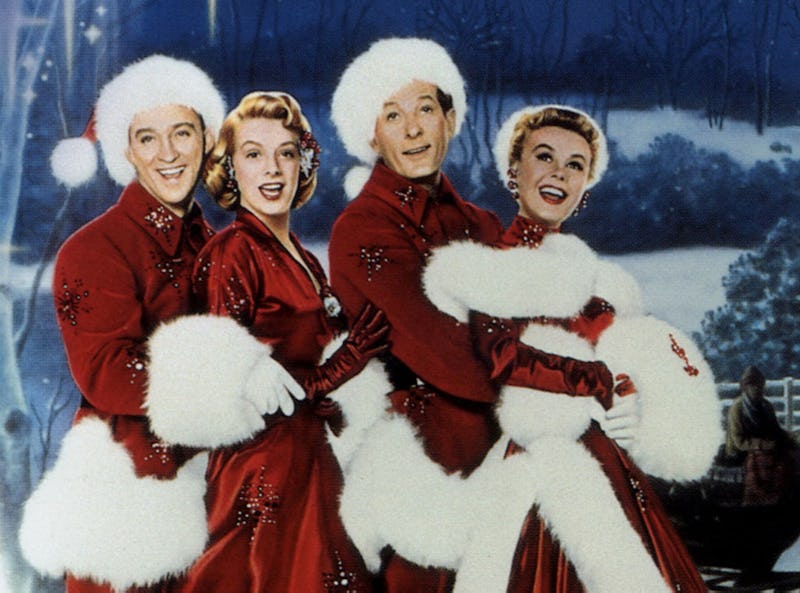 Back when I was growing up in the '90s, the Christmas season was filled with movies and specials to watch that would put me in the holiday mood. The trouble was, in order to watch them I would have to either wait for something to air on network TV or dust off an old VHS tape that had a spotty recording of what I wanted to watch. Technology has come a long way since then, and these days I can simply stream the best Christmas movies on Netflix to my heart's content.
Now, the reason I say the "best" Christmas movies on Netflix is because, if I'm being honest, there's a lot of junk on there. When it comes to Netflix's holiday selection, high standards of quality don't always seem to be present, and you're very likely to come across a number of films of questionable production value which you've never heard of. But once you cut through the clutter, there are some real gems to be found. And even though you're probably not going to find every single one of your favorite holiday classics on the streaming site, there are still more than enough present to fill you with good cheer. So take a look at the following list of the 13 best Christmas movies on Netflix.
1. White Christmas
An all-time classic and, without question, the crown jewel in Netflix's holiday crown.
2. A Very Murray Christmas
This Netflix original from last last year was marketed as a subversive take on old-timey Christmas variety specials, but it actually plays it pretty straight.
3. Christmas With The Kranks
Tim Allen's second-best Christmas movie, after The Santa Clause.
4. Ernest Saves Christmas
It's Ernest and Santa, together at last.
5. BoJack Horseman Christmas Special
Everyone's favorite depressed '90s sitcom star in his very own Christmas special!
6. Mickey's Once Upon A Christmas
Disney knows how to capture that holiday magic.
7. Love, Actually
Easily the best Christmas-themed romantic comedy out there.
8. Miracle On 34th Street
This 1994 remake has become as much of a must-watch as the 1930s original.
9. Tree Man
As someone who's bought numerous Christmas trees from New York City sidewalk vendors, I find this documentary endlessly interesting.
10. Christmas Cracker
Ever wonder about those people who are so obsessed with Christmas they celebrate it year-round? This Netflix original documentary will answer all your questions.
11. The Ref
Not your usual Christmas movie, that's for sure.
12. Radio City Christmas Spectacular
Can't make it to New York for the live show? Watch it on Netflix!
13. Scrooged
A modern retelling of A Christmas Carol starring Bill Murray. What more could you want?
These movies represent the best holiday treats Netflix has to offer, so now you won't be left searching for something to stream while lounging at your parents' house during Christmas vacation!
Images: Paramount Pictures