The Supers From Glossier Are Back!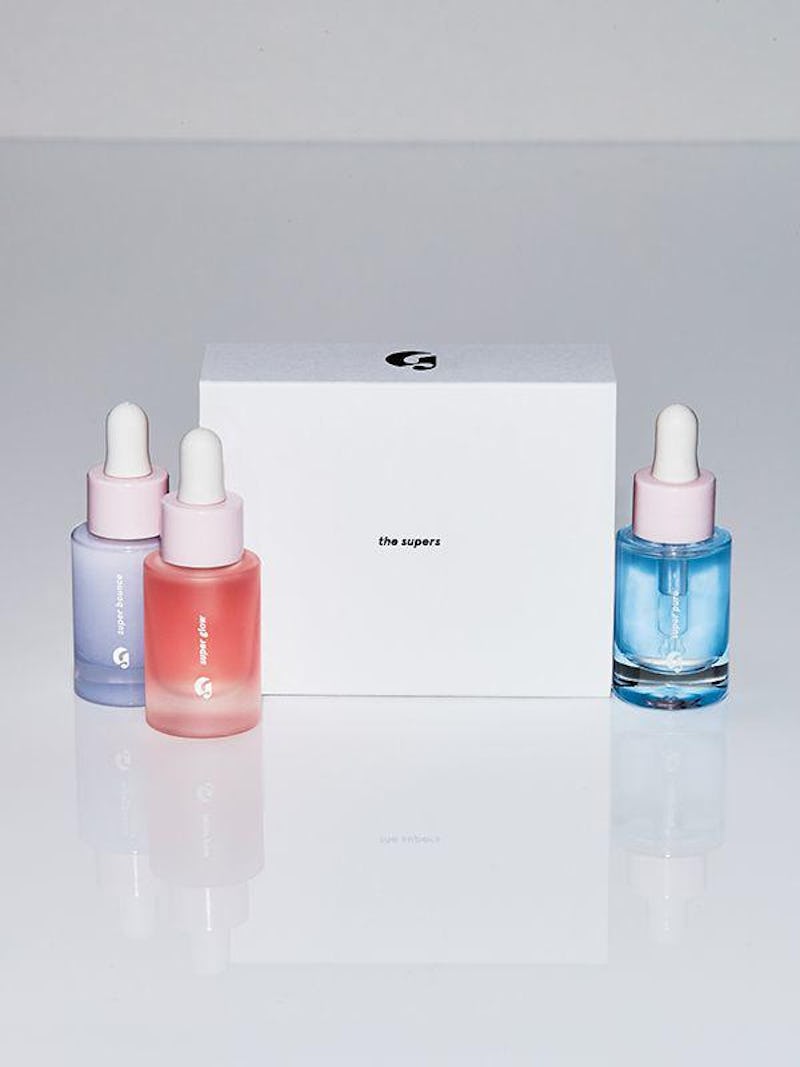 Aside from rent, utilities and the like, my monthly necessities come in the form of Glossier packages. I need to see if there's a way to forward my paycheck straight to the brand because seriously — will work for Glossier. If you're anywhere near as addicted as I am, you need to find out if the Glossier Super Serums are in stock.
The brand had a 20 percent off sale going on in honor of the Black Friday shopping festivities, so of course, I was perusing the site hoping to refill some top shelf items. I managed to make a purchase, naturally, (I mean, who can say no to discounted beauty items, after all) but to my dismay, the Super Serums were out of stock at the time.
You may have experienced a similar sort of sadness if you were looking to get your hands on them for a lower price, but the good news is, all three serums had been restocked at the time of publication. So, you may have missed out on snagging these babies while the sale was happening, but you don't have to wait any longer to get your hands on them. Go ahead and breathe a sigh of relief. That Super Pure order will be at your door in no time!
Baby come back!
These emails are the best things to ever happen to your inbox, so head on over to the site to make a purchase.
1. Super Pure
Super Pure, $28, Glossier
Need to calm stressed skin? This little baby will help you do it! It may be small, but it sure is mighty.
2. Super Bounce
Super Bounce, $28, Glossier
If you're wanting some heavy-duty moisture this winter, go on and add this little guy to your cart.
3. Super Glow
Super Glow, $28, Glossier
TBH, we're all just trying to achieve that perfect dewy glow. A product like this will help take your radiance to the next level!
4. The Super Pack
The Super Pack, $65, Glossier
If you just can't decide which one you heart more, then save some money by shopping all three in a bundle option. Extra cash and a flawless skincare routine? Don't mind if I do!
Supers, I'm coming for you!
Images: Courtesy Glossier (5)