The Torrid Makeup Collection Is Super Affordable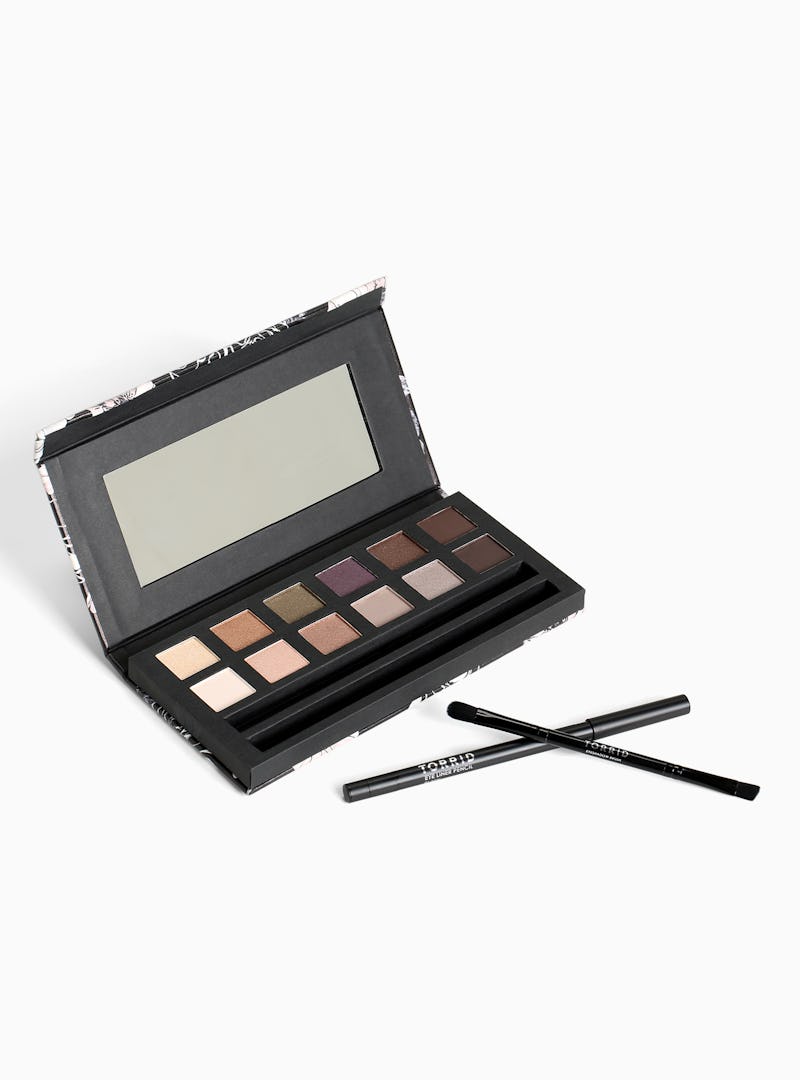 The holiday season is all about treating yourself and others! So, now that Torrid's released its very first makeup collection, prepare to pamper yourself and your pals with lip glosses, eyeshadow palettes and all the makings of for a full-on makeover. How much is the Torrid makeup collection? The best news of all is these goodies definitely won't break the bank!
If you don't already have everyone checked off of your list, get ready to scratch some names off. One visit to the Torrid website or local store is all it will take to give the gift of amazing beauty items this season. They've got everything from makeup brushes to eye liner, so you're sure to find something that will be a welcomed addition to your makeup collection.
Prices start at $6.90 and go to $24.90, according to a press release, and the range is already available to shop on the website. With price tags that affordable and items this incredible, you've got to stop what you're doing and get to shopping. Go on and stuff some stockings with products to suit every beauty lover in your friend group without overspending in the process. This is bound to be a Merry Christmas, indeed, and it's all thanks to Torrid!
1. Wild Child Lip Crayon
Wild Child Lip Crayon, $8.90, Torrid
This matte plum lippie is going to help you achieve your highest glam goals. At the time of publication, you could buy two lip crayons and get one free. Not a bad deal at all!
2. Liquid Eyeliner
Liquid Eyeliner, $6.90, Torrid
Give the gift of flawless winged liner.
3. Eyeshadow Palette
Eyeshadow Palette, $24.90, Torrid
These shades will be your new go-tos.
4. Makeup Brush Set
Makeup Brush Set, $18.90, Torrid
Those floral printed handles, though! So pretty.
5. Matador Lip Gloss
Matador Lip Gloss, $8.90, Torrid
Bright red lips for the holidays? Yes, please!
6. Beauty Sponge Pack
Beauty Sponge Pack, $12.90, Torrid
You can never have too many beauty sponges, so anyone would be pleased to find these under the tree!
Images: Courtesy Torrid (6)