This Lash Applicator Gives You Red & Green Lashes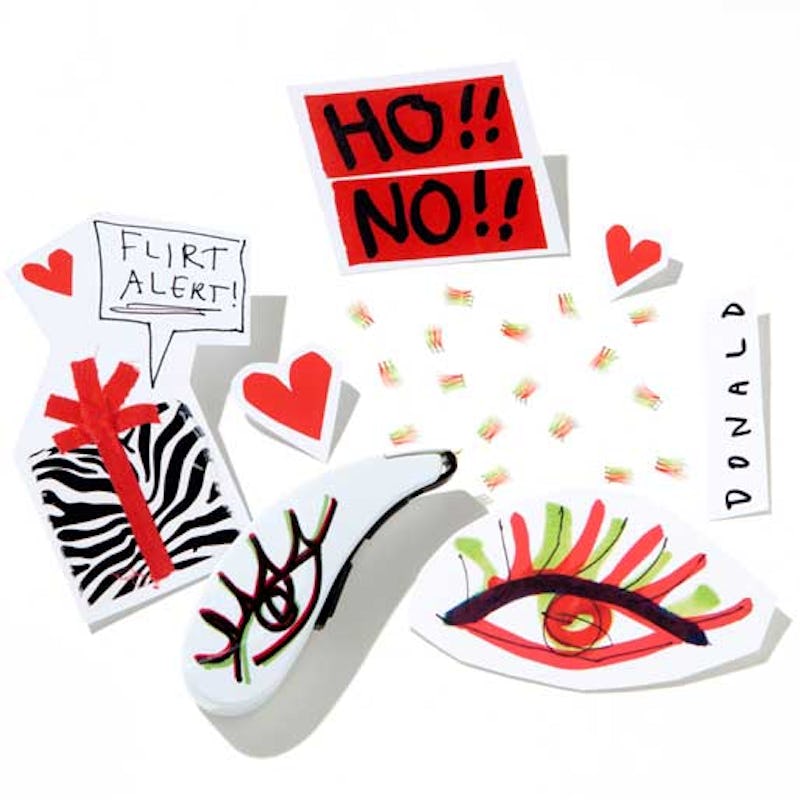 Sometimes, ugly Christmas sweaters just aren't enough and you need to add more oomph to your holiday look. To help you achieve maximum Christmas spirit, Flirt Flashes Lash Applicator now comes with red and green lashes for the holidays. So when you flutter your lashes while drinking eggnog or champagne, they'll wink with traditionally jolly colors.
If you've never heard of the lash applicator, here's the lowdown. It's basically a lash gun in a teardrop shape, and you crank out small lashes from the nozzle. When a lash pops out, you dab on lash glue, and then bring the lash gun to your eye, releasing the falsie onto your lid. It's basically supposed to substitute a tweezer and your shaky hand, making the whole faux-lash application process easier.
To help you add some drama to your holiday looks, Flirt Flashes created a lash gun that doesn't dispense black lashes, but festive red and green ones. "For holiday 2016, the Flirt team has exclusively revealed to PopSugar that it's producing Party Flashes ($28, available Dec. 1 only on FlirtCosmetics.com), a limited-edition take on the brand's lash applicator. It works in the exact same way as the original device but instead dispenses red and green buds," PopSugar reported.
It's a bold look for sure, but sometimes people like to get creative with their party looks. Just take the glitter beard trend form last year for example — festiveness comes in all shapes and sizes.
To style them, you have a couple of different options. You can go all in and layer the red and green lashes on top of each other to create a full lash, adding a bold cat eye to help the unusual color pop against the black liner. You can also add a traditional red lip to really coax the colors out of your lashes.
Party Flashes Lash Applicator, $28, Flirt Cosmetics
If you're not used to making wild statements with your makeup, you don't need to sit this product out! You can go subtle by just adding the falsies to the corners of your eyes, adding a red of green flutter that makes for a merry statement. Or, you can cut them into single lashes, mixing the red or green in with a black falsie and giving it a subtle blend of color.
Whatever you decide to do, the Party Flashes will definitely put you into the holiday spirit.
Images: Flirt Cosmetics (1)