The Most Popular Baby Names Of 2016 Are...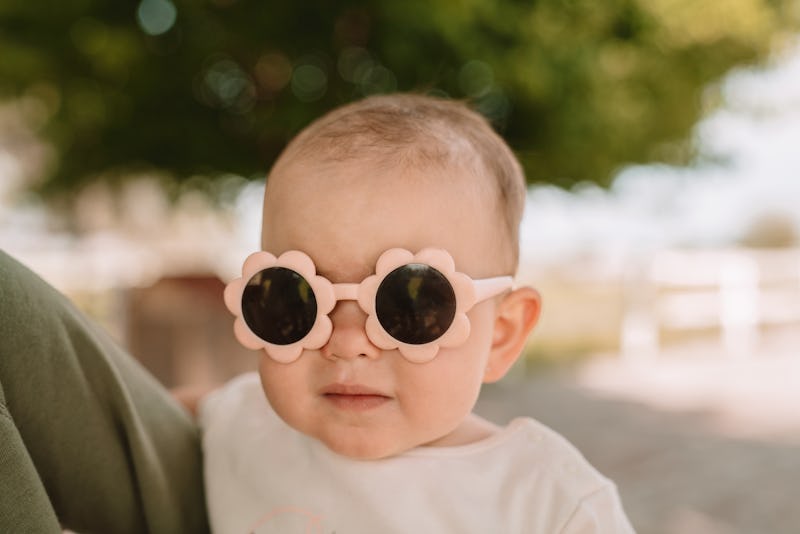 Orbon Alija/E+/Getty Images
Baby names are often a controversial subject, considering seemingly everyone has an opinion of which name sounds best and which are too out there to use. But there are a select few names out there that seem to be universally beloved. Case-in-point? BabyCenter has just released its top 100 baby names of 2016, showing which names proved to be the most popular this year.
The newly released list, which compiles data from nearly 400,000 parents, ranks the names of both genders by popularity. Let's start with girls. According to the list, the most popular name for baby girls this year is an oldie but goodie: Sophia. The lovely moniker beat the names Emma, Olivia, Ava and Mia to become the No. 1 female baby name of 2016. No huge surprise there — the name is classic (does anyone else think of Estelle Getty from Golden Girls when they hear it?) and has multiple spellings (such as Sophia or Sofia), all of which helps make it a prevalent choice among parents.
As for the boys, the top choice of 2016 was — drumroll please — Jackson. Like Sophia, the name can be spelled in a myriad of ways (including Jaxon or Jaxson). As BabyCenter notes, all of these factors help increase its popularity. That said, I also can't help that notice that the name overlaps with that of a favorite Gilmore Girls character, Jackson Belville. Considering the major comeback the show made this year, could a few of these babies be named after the vegetable grower? Hey, anything's possible in the year of Gilmore!
Following Jackson in the top five most popular boy names of the year are Aiden, Lucas, Liam, and Noah. All good, strong names — and perhaps Liam is partially inspired by a certain movie star and fiancé to Miley Cyrus? It wouldn't be the first time celebrity culture impacted the dominance of certain names.
In addition to the most widely used boy and girl names of the year, the BabyCenter list also points out several interesting trends among monikers in 2016. In proof that the election took over literally everything this year, certain politically inspired names grew in popularity. The name Hillary rose 64 percent following Hillary Clinton's presidential campaign. The name Ivanka grew by a smaller margin of 39 percent. Meanwhile, Donald only jumped 5 percent.
So where does your baby name fall on the list? Check out the full ranking here.
Images: Orbon Alija/E+/Getty Images; Giphy