These Colorful Trees Will Brighten Your Holiday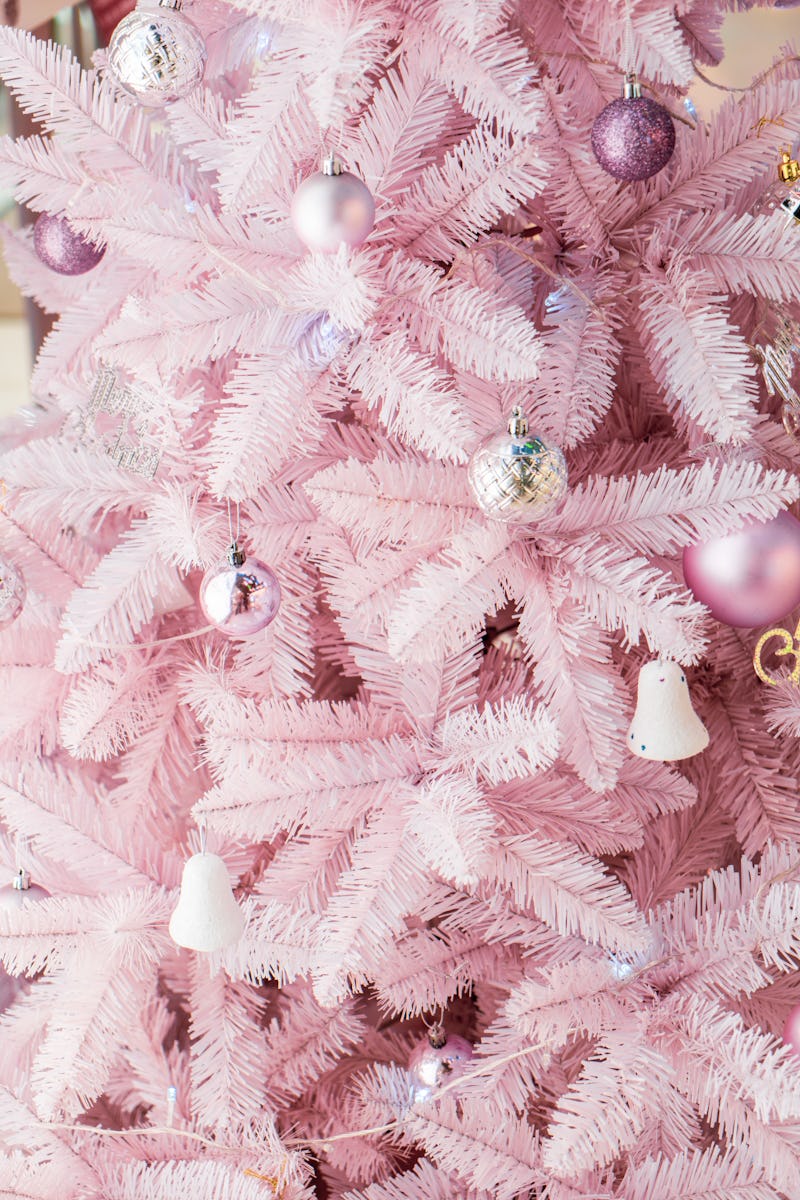 Liyao Xie/Moment/Getty Images
Finally, your holiday decor can be as bright as your personality: This holiday season, colorful Christmas trees have begun popping up on newsfeeds across the internet (but especially Instagram, obviously). Prior to this year, the options for real Christmas trees were fairly limited; sure, artificial trees can be pink and glittery or come with lights already attached — but if you stick with a real tree, you're usually bound by the laws of (boring) nature. But that was then; this is now. Recently, some Christmas tree farms have risen to Internet fame for trees that come in a range of colors like pink, purple, or blue. And I am so excited about it.
Methods for coloring the trees vary from farm to farm. The owner of Jack Keilman Trees, a farm in Johnsontown Pennsylvania, told Yahoo! that he has a secret dyeing process for turning the trees dark blue, purple, or red. He added that the spray dye should help preserve the tree's needles, so it will last longer than a typical Christmas tree.
According to Cosmopolitan, Battaglia Christmas Tree Farm in San Martin, California, offers a tinting service, and they even received a request for a red and gold tree — not because they're festive shades, but because those are the colors of the San Francisco 49ers.
Blue and purple seem to be the most common shades posted on social media, although pink and white also appear to be popular.
On some farms, the demand for colorful trees has surpassed their supply. Wyckoff Christmas Farm in Belvidere, New Jersey, wrote on its Facebook page that colored trees were sold out out thanks to high demand. "Due to the upcoming weather we are unsure when we will have more available. Stay tuned — we will let you know as soon as there are ready!" the farm explained.
According to the New York Times, which profiled Wyckoff Christmas Farm earlier this week, the first experiments with colored trees took place in Wautoma, Wisconsin before spreading across the country.
Christmas traditionalists might turn up their noses at the sight of a colored tree, but they probably also say "bah humbug" and refuse to shake their presents to guess what's inside. For everyone else, a colored tree is a Christmas miracle.
Image: Liyao Xie/Moment/Getty Images