Link Was An Unintentional Mannequin In 'Hairspray'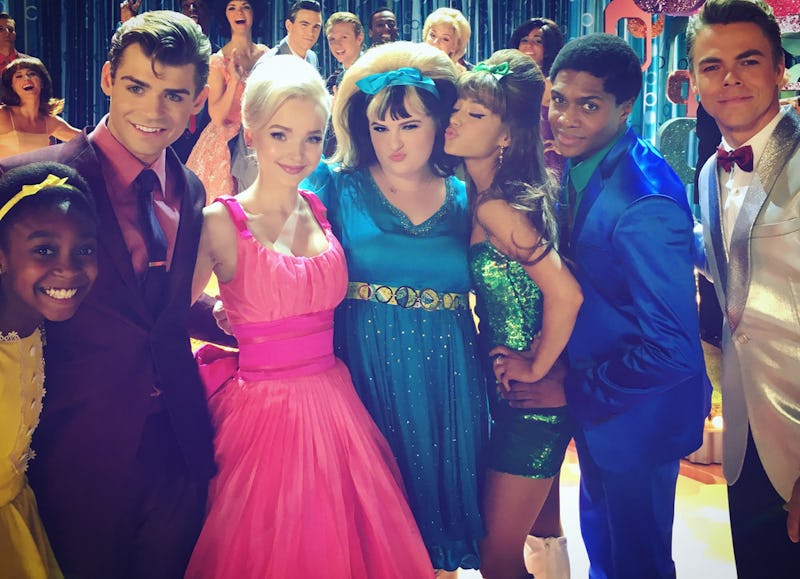 There's a reason that Link Larson is the star of Hairspray's The Corny Collins Show — he's both handsome and disciplined. Talent can only get you so far. However, some of the choreography called for the cast of the NBC live musical to freeze so much that Twitter thought it looked like Link Larson was doing the Mannequin Challenge in Hairspray Live! — because that's exactly how we react in 2016.
Since "I Can Hear The Bells" is a fantasy sequence, it makes sense that the staging involves people freezing around Tracey. This wasn't intentional, but the popular meme makes it an obvious reference to make. Here are some of the best tweets and reactions that prove great minds think alike, especially during live entertainment.
Image: Maddie Baillio/NBC