Can 'Westworld' Get Any Golden Globe Nominations?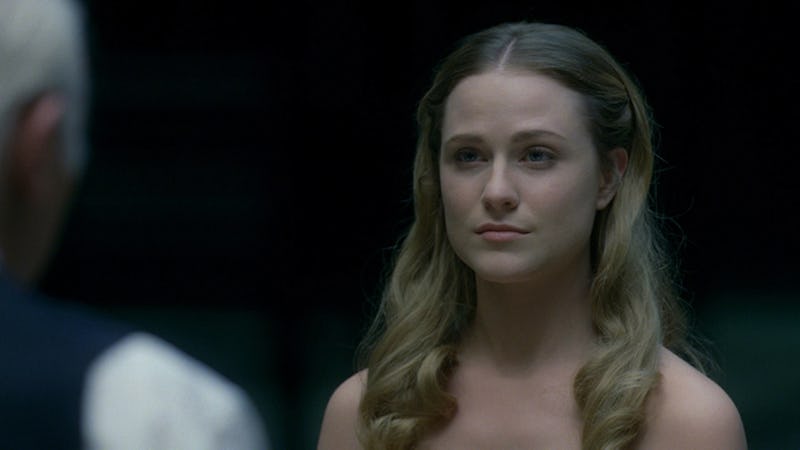 If you've been paying attention to the internet this fall, you may have heard of a little show called Westworld. The sci-fi western series fueled the rumor mill for weeks, spawning fan theories so rampant they could rival any well-established hit. It was a ratings knockout, too: Westworld 's premiere broke a nearly three-year record for HBO, even surpassing its sister standout Game of Thrones (by a lot). That's pretty damn impressive for a show's first season, which begs the questions, is Westworld eligible for the 2017 Golden Globes?
Well, ready your popcorn, because it very well could land on the nominations list when the ballot is unveiled on Monday morning. Based on the Golden Globe guidelines from the Hollywood Foreign Press Assocation, TV shows must be released in the qualifying calendar year (Jan. 1 through Dec. 31) and it certaily falls under that umbrella. Plus, as Vulture points out, the Globes have a history in supporting new shows. Last year, rookie programs across both the comedy and drama spectrums earned nominations right out of the gate, and several won. In fact, reports have already surfaced that at least seven of Westworld 's cast members have been submitted in one category or another: Evan Rachel Wood (Dolores), Thandie Newton (Maeve), Anthony Hopkins (Dr. Robert Ford), Ed Harris (Man in Black), James Marsden (Teddy Flood), Jimmi Simpson (William), and Jeffrey Wright (Bernard/Arnold). It could also be a contender in the coveted Best Drama Series category.
Now, none of this is a guarantee. Westworld was buzzy, sure, but this year has boasted a wealth of fresh, excellent television. The Duffer brothers' Stranger Things all but overtook the summer, American Crime Story swept the Emmys earlier this fall, and This Is Us was stealing screen time long before it even premiered.
Still, Westworld can certainly compete with the best of them. It does, after all, have the necessary makings for an awards show frontrunner: stellar cast, gripping premise, and high-caliber, big budget production. Fans will have to wait to see if Westworld makes the cut, but it would be a pretty major upset if it's snubbed.
Images: John P. Johnson/HBO; Giphy