The Trendmood x Ciate Palette Swatches Are Divine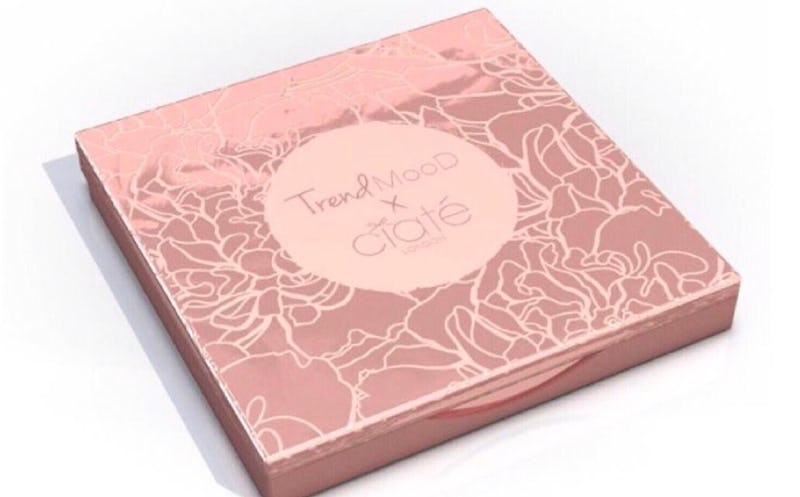 It's not just about other brands and their makeup news! Trendmood and Ciate are collaborating on a palette, which is completely crowdsourced. Trendmood, the ultimate makeup news and swatch source on Instagram, teamed up with the London-based brand to dive into the Ciate archives and resurrect colors that were never put into production. So it's a new take on recycled beauty and reminds us that everything deserves a second chance, including a rejected eyeshadow hue. Trendmood has been asking fans and followers for their input on every detail and aspect of the palette, from the packaging shape to the shades themselves. Trendmood x Ciate is truly a collaborative effort that has been curated by committee and it's one that twists the usual vlogger x brand collaboration paradigm, making it new again. It's as though the fans and makeup lovers were co-creators of the palette, thanks to their input.
After several months of teasing, are you ready to observe the Trendmood x Ciate shadow shades? I am confident that you are able to handle this moment. The outer packaging is square and rose gold. But let's take a look at what's under the hood, shall we? I promise that you will love these swatches and immediately want to swipe them on you lids.
OMG, right? So. Many. Jewel Tones. It's a rich, highly pigmented mix of mattes and shimmers. Those blue shadows are phenomenal, IMO. The matte texture looks like pure velvet, too.
The next step in the process is naming the 10 shades through fan suggestions and input. Once you spend some time absorbing the shades, you can be inspired to name them! I'm so loving everything about this partnership.
Images: Trendmood/Instagram (2)