Wet N Wild's Photo Focus Line Has All The Basics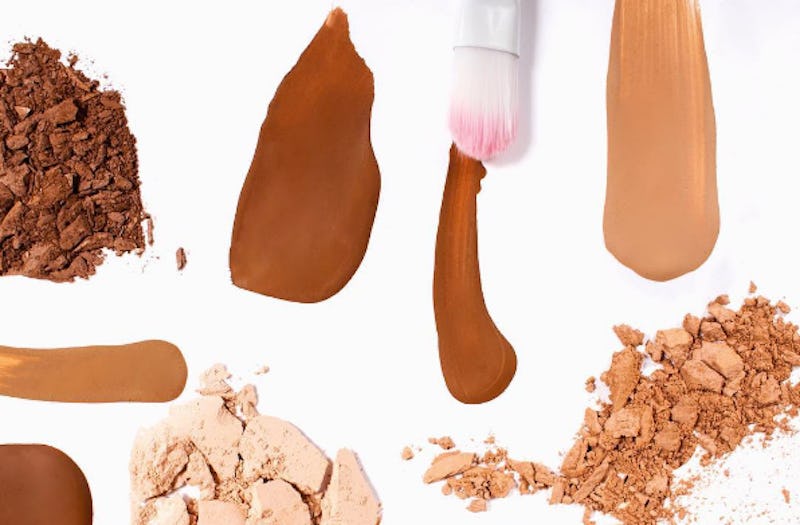 As great as it is to have a million different liquid lipstick shades and tons of blush options, sometimes it's best to stick to the basics. That's exactly what this line does. Wet N Wild's Photo Focus line has all the must-have makeup items for a super affordable price. I'm talking all under $6! What products are in Wet N Wild's Photo Focus Collection? Once you see these three products, you'll understand exactly why you need them in your makeup bag.
This drugstore brand has had quite the year. They've created standout cheek shine shades, launched tons of different collections, and even made their own Rainbow Highlighter. Now Wet N Wild has decided to go back to the basics in the best way possible — with super affordable foundation, concealer, and powders. It might not seem like the most flashy, exciting launch, but it's something that even the most beginning makeup lover needs.
According to the website, the line was tested to be white cast-free under seven different photo lighting conditions. That means that you won't have a big white patch on your face (also known as flash-back) when photographed with flash while wearing these products. The line was created to be used on its own or all together, and all items are currently available on the Wet N Wild site.
This isn't the first time that the brand has created a foundation, primer, or a concealer, but it's the first time they've taken photography into account. There are tons of high end brands that have come out with their own creations as well, but you can't beat the drugstore brand's prices. Here's a rundown of everything in the collection.
Photo Focus Foundation in Mocha, $6, Wet n Wild Beauty
This base has light-adjusting properties to work with all sorts of flash photography, according to the site. It also comes in 20 different shades, which is pretty impressive for an initial launch.
PhotoFocus Pressed Powder in Warm Beige, $5, Wet n Wild Beauty
This powder was made to be used for setting foundation or all on its own for natural, silky looking skin. It comes in eight different shades, but some are selling out fast.
Photo Focus Concealer, $4, Wet n Wild Beauty
The last product is the concealer. Just like the foundation, it was tested to be cast free, so you don't have to worry about flash-back this holiday season. The only downside is that there are only six shades to shop.
Cast-free and an affordable price? I don't know how this line could get any better!
Images: WetNWildBeauty/Instagram (1), Wet N Wild (3)