These Movies Are Eligible For 2017 Golden Globes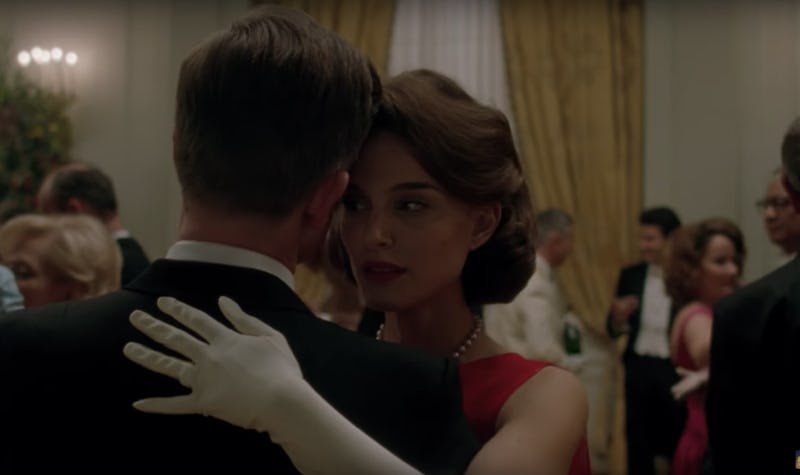 Award season is coming up, the golden lights that keep us going in the dark post-holiday months, and of course that means that the Golden Globe nominations are forthcoming. OK, it may not feel as exciting as the Academy Awards, but the secondary show definitely grants high honors to all the movies from the previous year, predicting what will eventually be the top flick. And now that these nominations are coming up, you may be wonder what films are actually eligible for the 2017 Golden Globes?
So here are the qualifications, per the official Golden Globes website. In order for a movie to be eligible for the Golden Globes, it has to be a feature-length feature that's a minimum of 70 minutes long, and it has to have been both released and screened in the Los Angeles area during the year it's supposed to be considered. "Released" here means that the film was exhibited for a minimum of seven days during that time frame, so the movie has to hold its own for a week. Fair.
What films could make for Golden Globe contenders this year, then? Well, let's offer a few possibilities for the best drama and comedy/musical categories. Possible candidates could include...
Manchester By The Sea
This Casey Affleck film about an uncle forced to raise his nephew following his brother's death is primed to be a Golden Globes frontrunner, even if it screened in Sundance waaaay earlier in the year.
La La Land
The movie has only started screening and yet the trailer asserts the film's pulling out all sorts of colorful big guns, as if pairing Emma Stone and Ryan Gosling together again wasn't enough. It could easily nab the comedy/musical category without challenge.
Moonlight
Moonlight is a prime pick for movie of the year, telling the hard knock life of a poor black boy, as he cycles through three different chapters — and names — while growing up in a bad subject of Miami.
Sing Street
This potential entry from the Weinstein Company tells of a Dublin boy struggling to win the heart of a ragtag model by forming his own New Wave (sorry, "futurist") band. The songs are surprisingly fantastic... but ultimately it still might take more fire power to clobber out La La Land.
Jackie
There's a sick American fascination with everyone surrounding the JFK assassination, and using the former first lady's perspective to retell the tragedy looks nothing short of brilliant. This is ready to get a nod, and keep an eye out for Natalie Portman possibly picking up more awards for her stunning portrayal of Jackie, post-Kennedy and pre-O.
The Lobster
The Lobster takes an absolutely absurd premise — you're fated to find a mate, and failing that, you will turn into an animal — and plays it very well. For that, you can expect it to be a contender for one of the categories, with comedy/musical seeming a safer pick this season.
Of course, this is just a taste of what could be on the 2017 menu. We'll just have to wait for the official nominations to be announced on Dec. 12.
Image: Fox Searchlight Pictures