'La La Land' Has The Most Golden Globes Noms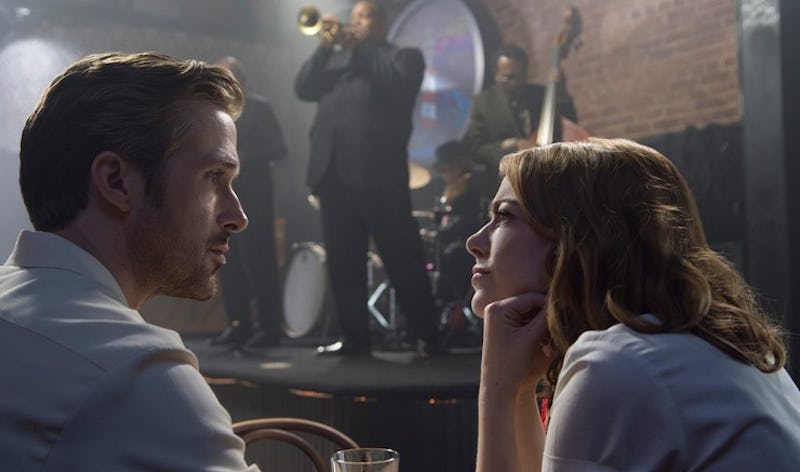 With the announcement of the 2017 Golden Globes nominations came some big surprises. Among the snubs and successes of various films and television shows, La La Land is leading with seven nominations. This makes the Damien Chazelle original musical not only a box office hit, but a certified leader of the Golden Globes pack in both film and television. With the Golden Globes kicking off was is ostensibly the major awards season in Hollywood, its an incredibly exciting thing to have a film that's a tribute and genre reinvention of classic Hollywood musicals lead the pack of what is one of the most well-rounded group of nominees in recent years.
La La Land's seven nominations come from categories including Best Picture (Musical or Comedy), Best Original Score, Best Original Song, Best Actress (Comedy) for Emma Stone's performance, Best Actor (Comedy) for Ryan Gosling's performance, Best Screenplay, and Best Director. Basically, the Hollywood Foreign Press Association nominated La La Land's strongest and most noteworthy assets. While it's a great thing to see a musical — and an original one at that — get a ton of nominations, it wasn't the only film with a high nomination count during the nomination announcements.
Interestingly, La La Land has barely beaten out the other critical darlings of 2016, Moonlight and Manchester By The Sea. Both of the latter garnered six nominations apiece. Each of the films has been, respectively, a well-received film from audiences, too. Even better, the performances from Mahershala Ali and Casey Affleck have led each film's pack of nominations. If anything, these close nomination counts mean that La La Land, Moonlight, and Manchester By The Sea will be in very close contention as the time draws nearer to the Golden Globes; for those in the know, this fact makes the 2017 Golden Globes a very exciting race.
Does the high nomination count mean it will inspire audiences to go see La La Land before the Golden Globes air in January 2017? Something tells me many of us will be dancing right into the theaters to see what all the fuss is about.
Image: Summit Entertainment; Giphy (2)
Editor's Note: A previous version of this post incorrectly noted that La La Land was nominated for Best Picture — Drama, and didn't note that it was nominated for Best Screenplay.