The Best Gift Ideas For Your Sister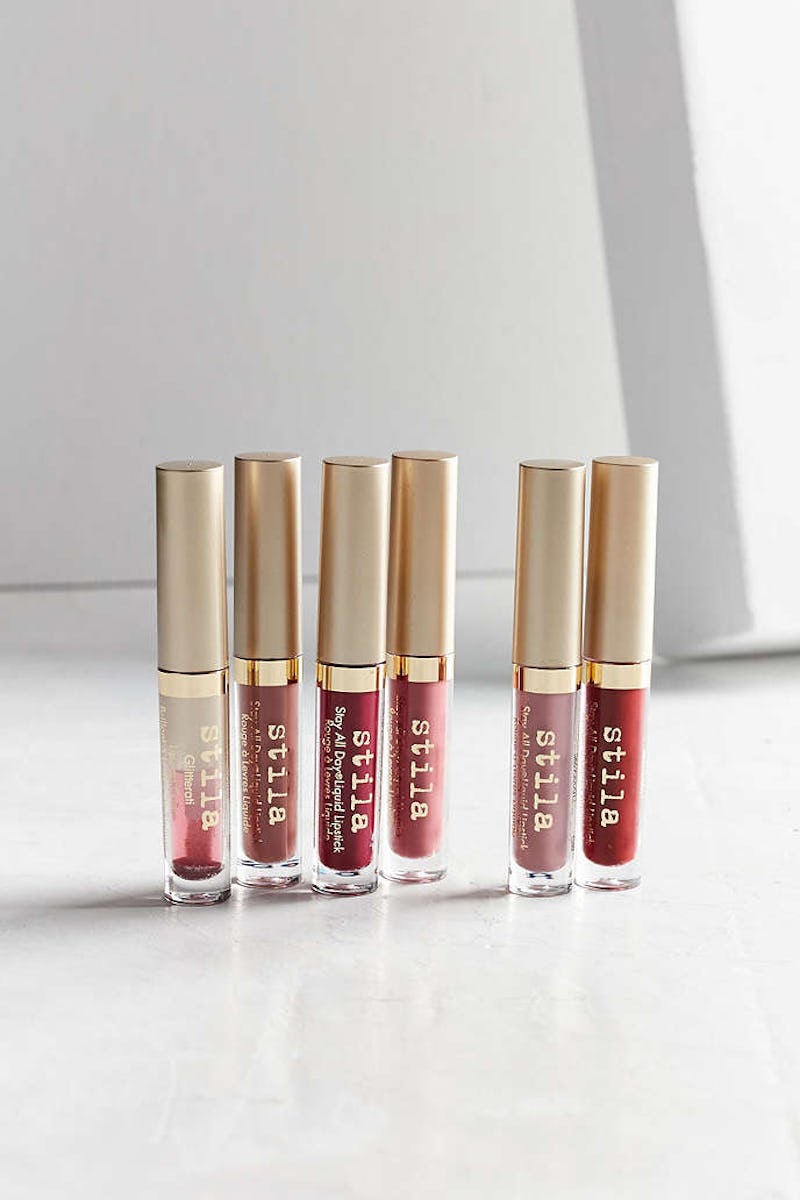 Are you always stuck on what to get big sister or little sister every year for the holidays? Stuck on what to get her that will actually go well with the skimpy amount of money you are able to make each month? Honestly, there's no need to fret. You can still impress your sister with these gift ideas for her are super thoughtful.
Really, all it takes is knowing her. Either you hate her or you're best friends with her, but to get her a gift that will rival her gift for you is to really figure out what she will genuinely use and enjoy. These gifts are both practical as well as emotional. Some are a bit pricier than others, but only to give you an idea of how much you can split with your other siblings if you want to give her one big present this year.
This list covers gifts for all types of sisters — for the one who cook, for the one who burns her food, for the athletic, for the stylish, for the book lover, and even for the pizza lover. So don't worry about prices quite yet, just scroll through this list and find something you know will make her love and hate you (for basically killing it at the holiday-gift game) all at the same time.
1. Eat Cake For Breakfast Tumbler
Eat Cake for Breakfast Tumbler, $18, Kate Spade
If you have the kind of sister who genuinely enjoys her kale smoothies after devouring chocolate cake, then this is probably the most accurate gift you will ever give.
2. Ombre Breeze Threaders
Ombre Breeze Threaders, $48, Anthropologie
Does yours sister always steal your earrings? These threaders are trendy enough where you may find yourself wanting to steal them from her.
3. Classic Long Sleeve Shirt
Premium Crew T Long Sleeve, $38.50, American Giant
This is for the sister who is obsessed with minimalism — even down to simple style items in her wardrobe. This simple long sleeve comes in black, dark green, zinc, white, red, and navy.
4. Hamilton – The Book Set
Hamilton Book Set, $250, Spring
For the sister who can't stop singing songs from the musical Hamilton, Juniper Book's Hamilton set will silence her up a bit…but only for a little while.
5. Apple Pencil
Apple Pencil, $99, Apple
Does your sister carry around her iPad like it's a journal? Give her the actual journal effect with this pen – giving her freedom to write, draw, edit, and plan with an easier touch. Another great gift idea to split with your other siblings.
6. Apron
Notions Apron, $28, Anthropologie
Save your cookie-baking sister the dramatics of flour on her new black shirt with this cute apron! Perfect for all the baking-loving sisters at any age.
7. Grilled Cheese Toaster
Grilled Cheese Toaster, $34, Urban Outfitters
Now what if your sister's idea of gourmet cooking involves two slices of bread with gooey cheese in the middle? Save her the stress of burning the place down trying to make her only meal by getting her this grilled cheese toaster.
8. Silver Heart Water Bottle
Silver Wren Heart (500 mL), $35, BKR
She's going to go absolutely nuts over how cute and little this water bottle is, and how easily it fits in her purse!
9. Cozy Doormat
Come In and Cozy Up Coir Doormat, $29, West Elm
Is your sister obsessed with all things cursive and homey? Is she constantly scrolling Pinterest for the next cute home décor item for her place? Be one step ahead of her with this doormat — which she will love also not having snow and sludge getting into her perfectly curated home!
10. Monogram Pendant Necklace
Monogram Pendant Necklace, $38, Anthropologie
These necklaces are much different take on the usual monogrammed pendants. Each letter has a larger diameter than some pendants, and sit at an angle on her neck, giving the pendant a trendier vibe.
11. Cloud Slipper
Cloud Slipper, $29, Urban Outfitters
You seriously can't go wrong by getting slippers that are actually called "cloud slippers." I mean come on.
12. Rise And Shine Jar
Rise and Shine Jar, $13, The Love Bomb Company
If she's going to try another juice cleanse or smoothie diet, you may as well give her a little something to get her motivated!
13. Old Book Scented Candle
Old Book Scented Candle, $18, Etsy
For all the sisters out there who walk into a used book store, take a giant sniff and go, "Ahhhhh, books."
14. Pizza Pillow
Pizza Pillow, $26.95, Paper Source
Fulfill your sister's deepest desires by giving her the one true love in her life: a slice of pizza to curl up with at night.
15. Eleni Hair Tie Set
Eleni Hair Tie Set, $28, Anthropologie
Did she lose another hair tie…again? Help your sister get on the right track with her hair tie game in 2017 with a whole new set of ties.
16. Liquid Lipstick Set
Liquid Lipstick Set, $39, Urban Outfitters
Since your sister is a huge makeup connoisseur, but you have no idea what shade of lipstick she likes, get her this assorted set so she can experiment!
17. Collectible Starbucks Reserve Set
Collectible Reserve Set, $39.95, Starbucks
Is your sister a huge coffee snob? Take that usual bag of beans you get her to the next level with this Starbucks Reserve collectible set. Not only does she get a pin set as well as a Charcoal Mug, but she gets a bag of Ethiopia Yigacheffe Chelelektu coffee. If you want to sound smart in front of her, tell her it has a medium body with medium acidity. She'll seriously be impressed.
18. Water Color iPhone Case
Water Color iPhone Case, $36, Rifle Paper Co.
Is your sister in serious need for a new phone case? This simple water color case has cases available for iPhone 7, 7 plus, 6/6S, and 6/6S plus.
19. Day Designer Planner
Day Designer Planner, $9.99, Target
If checklists and organization makes your sister happy, then this is the exact planner she needs. This weekly/monthly planner doesn't break down each day by time, but each day has a set checklist to fill out. Bonus, it's a great size to fit in a small purse!
20. Stemless Wine Glasses – Set of 4
Stemless Wine Glasses – Set of 4, $9.99, Target
If having a night in with a good book, glowing candle, and a glass of wine is your sister's ideal evening, then this is exactly what she needs.
21. Large Pouch
Large Pouch – Cream, $30, Catbird NYC
This 7 by 10 inch ivory pouch is every stylish girl's dream — especially if you know mom is getting your sis that tote bag she's been longing for this holiday.
22. Aeroccino4
Aeroccino4, $119, Nespresso
Does sis always like making homemade lattés or cappuccinos, but always epically fails on frothing the milk? This Aeroccino4 will help froth her milk perfectly, either hot or cold, by just clicking a button!
23. Runderland Gloves
Runderland Gloves, $48, Lululemon
These gloves were designed perfectly for your sister's early morning runs. Stay supportive of her deicated running schedule with a pair of these gloves!
Images: Courtesy of the brands