Here's The Deal With MG's Iconic Lipstick Box Set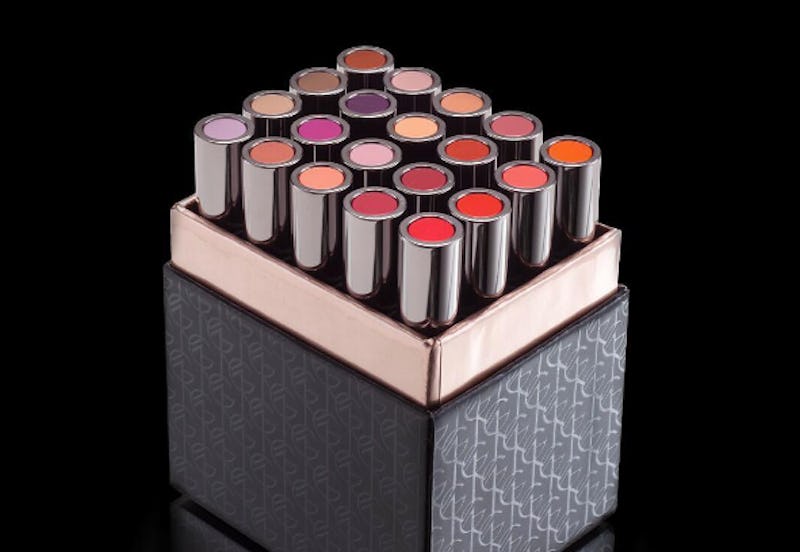 In case you haven't already noticed, Makeup Geek is ending their year in the best way possible — with new products. As a part of their 12 Days Of Christmas Sale, the company launched three lipstick formulas. That might be exciting news, but, believe it or not, it gets even better. They also created a lipstick vault to go with it that flew off the virtual shelves in just a day. If you're still looking to get your hands on Makeup Geek's Iconic Lipstick Deluxe Box Set, here's everything you need to know.
Before we get to the details, let me fill you in a little bit. Normally when companies launch new products, they're all sold individually. Makeup Geek decided to kick it up a notch. On top of selling all the shades on their own, they also decided to have the entire collection available to buy — storage case and all. Even without knowing what the formula is like, Makeup Geek fans were willing to buy the $210 set. Now that's makeup dedication.
There is good and bad news for those of you looking to stock up. The good news is that, according to the website, there will be another restock. You can sign up to receive email alerts, so you're the first to know when it's back in stock.
The bad news is that the price will be going up when it does hit the site again. It doesn't say exactly how much the Iconic Lipstick Deluxe Box Set will be, but you can expect to pay more than $210. That was the price of the official Launch Day Sale, which was only available on Dec. 12.
Makeup Geek Iconic Lipstick Deluxe Box Set, SOLD OUT ($210), makeupgeek.com
According to the brand's Instagram, these boxes were designed to fit perfectly into the Alex Ikea Drawers. Marlena Snell, the founder of Makeup Geek, said on her Snapchat a while back that it was designed that way because it's one of her favorite makeup storage drawers. So you can add that to your Christmas list too, while you're at it.
You also have the option to buy the two other formulas in bulk as well. Both the Plush Creme and Plush Matte lipsticks are available separately or as one entire set. The only downside is that you won't get one of these officially carrying cases, like you do for the Iconic Lipsticks.
Images: MakeupGeekCosmetics/Instagram (1), Makeup Geek (1)