Morphe's Bronzed Copper & Mocha Spice Have It All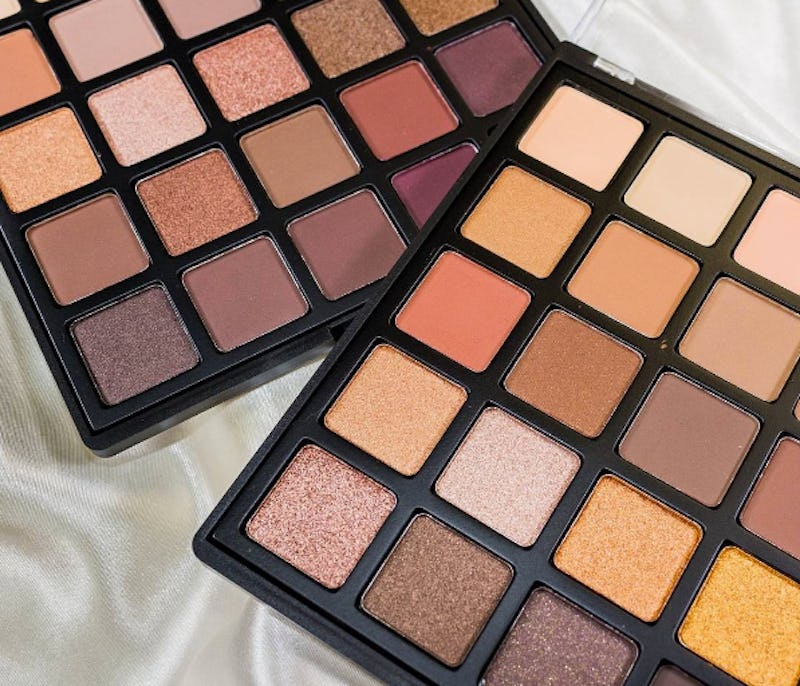 This year might be coming to an end, but the beauty launches are still in full swing. According to social media, Morphe is launching two new palettes sometime soon. Believe me when I say that you're going to want them both for very different reasons. What's in Morphe's Bronzed Copper and Mocha Spice Eye Palettes, you ask? They both have everything you need for a full look, but there's one pretty big difference.
Stop what you're doing, because you're about to get the full on low down of each one of Morphe's new palettes. For starters, the Bronzed Copper and Mocha Spice Palettes have everything you could possibly need this winter. I'm talking shimmers, mattes, and all the best winter colors. The big difference is that one of them has warm-toned shades while the other has cool-toned shades.
The warmer palette is the Copper Spice Palette. It's got 20 different shades ranging from rosy-nudes to shimmery oranges and everything in between. It's absolutely perfect if you're looking to create a warm smokey winter look.
Mocha Spice is more on the cooler side. It holds the same warm feeling of the other palette, but the undertones are different. So instead of getting shimmery oranges, they've swapped it out for purples. It's still just as perfect for a winter look though.
See what I mean? They both absolutely gorgeous in their own ways. You could easily create tons of different looks with either of these palettes. The best part is that you don't have to wait much longer to get your hands on them either. The exact date hasn't been announced, but, according to Morphe's social media, the palettes will be here super soon.
The only downside to the launch is that both the Copper Spice and Bronzed Mocha Palettes are limited edition. It's not clear if that means that they'll only be around for one round of shopping or if they'll be around just for the winter. Either way, you should probably keep an eye out for the launch date.
There's no word on the price yet, but Morphe is always super affordable. I'm thinking that these will be the same way. Something tells me they'll go fast!
Images: morphecosmetics/Instagram (1)