When Will Sundance Head Release An Album?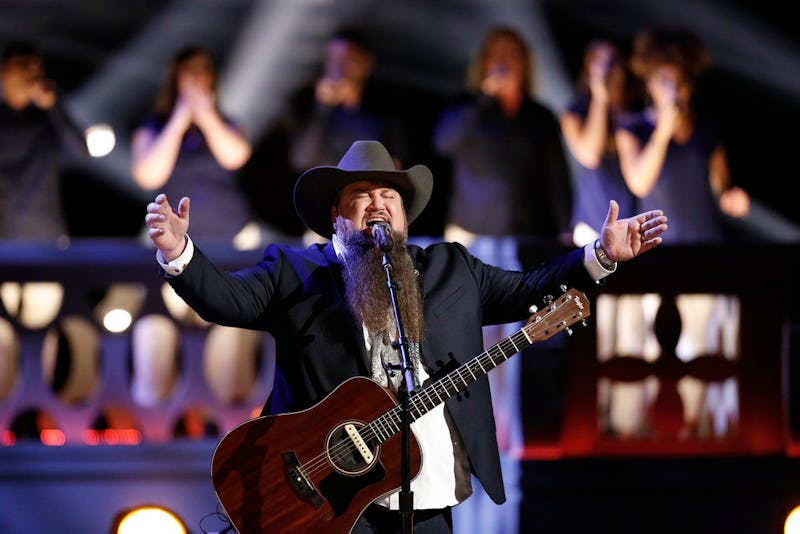 There you have it, The Voice fans—Sundance Head has won the competition's eleventh season. Surprised? No, me neither. Head slayed his performances week after week and proved time and again that he was worthy of The Voice title. Now that the show is over, though, I'm ready to get my hands on a Head album because it's bound to be downright amazing. So when can we expect to hear more music from the victor? If history repeats itself, we could be downloading an album by the Team Blake artist on iTunes as early as the beginning of next summer.
While Head certainly deserves a break after his incredible run on The Voice, something tells me the country artist is ready to get to work. If he takes after past The Voice winners, he should have an album ready to release in about six months. Four of the past five winners, including Sawyer Fredericks, have released their albums within six months after they were crowned The Voice champions. Season 9 winner Jordan Smith, however, released his debut album even sooner. Smith's album, Something Beautiful, hit shelves in late March, which was only three months after his win. The most recent winner, Team Christina's Alisan Porter, has yet to release or even set a release date for her much-awaited album, but she did reveal that she is hard at work creating new music.
While I really don't want to wait six months, I guess I could make it to mid-June without an album from Head—only because I know it will be straight-up spectacular. The Season 11 winner is clearly very eager to start his music career, so I'm holding onto hopes that he will follow in the footsteps of Smith and release an album as soon as humanly possible. Whether it takes six months or six years, at least we have Head's single "Darlin' Don't Go" to listen to while we wait.
Image: Tyler Golden/NBC