When Will Alisan Porter's Album Come Out?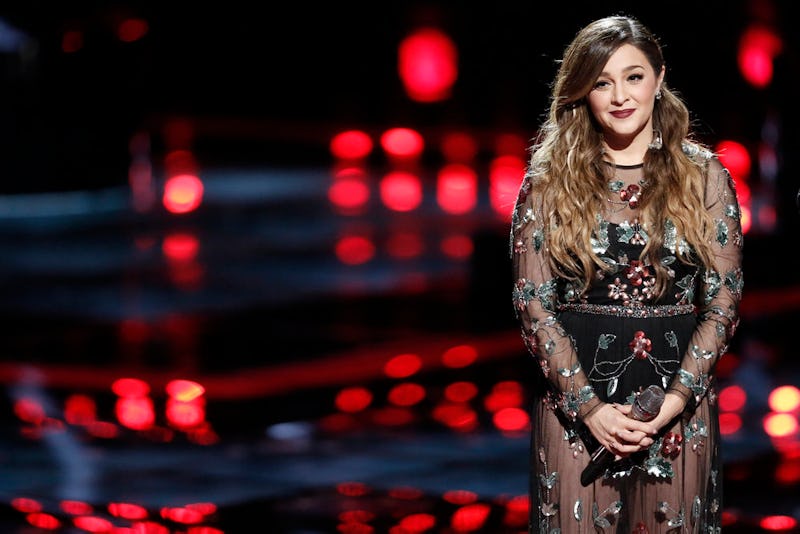 As I'm still reveling in a The Voice Finale high, I can't help but wonder, when will Season 10 winner, Alisan Porter's, album come out? I know, I know, she literally just walked off the stage after her emotional acceptance but I don't know how long I can wait before I hear more music from Porter. Luckily for all of us, we should have a Porter album sooner than later. If Porter takes after past winners, we can expect an album just in time for the winter holiday season.
Though we won't have a release date for quite some time, it's safe to say that Porter will take about six months to work on her debut album and have it ready to release in late November—just in time to gift a copy to your The Voice-obsessed friend. How do I know this? Unfortunately, I'm not psychic, but I have been hanging around The Voice block for quite some time. Four of the past five winners, including Sawyer Fredericks, have released their albums six months after they were crowned The Voice champions. Though, the most recent winner, Jordan Smith, released his debut album even sooner. Smith's album, Something Beautiful , hit shelves in late March, which was only three months after his win.
Whether Porter's album is released in three months or six, it's guaranteed to be a good one. Her original song, "Down That Road," which debuted on last night's finale show, is a serious showstopper. It's soulful, honest, and empowering. Even better? She wrote it herself. "Down That Road" is the perfect way for Porter to make her debut into the music industry. It's a sneak peek of all of the beautiful, original music to come on her debut album—and I know I seriously can't wait to hear what she has in store. Until then, you can find me listening to "Down That Road" on repeat and crying tears of joy over Porter's The Voice win.
Image: Tyler Golden/NBC