The Morphe x KathleenLights Restock Deets Are Here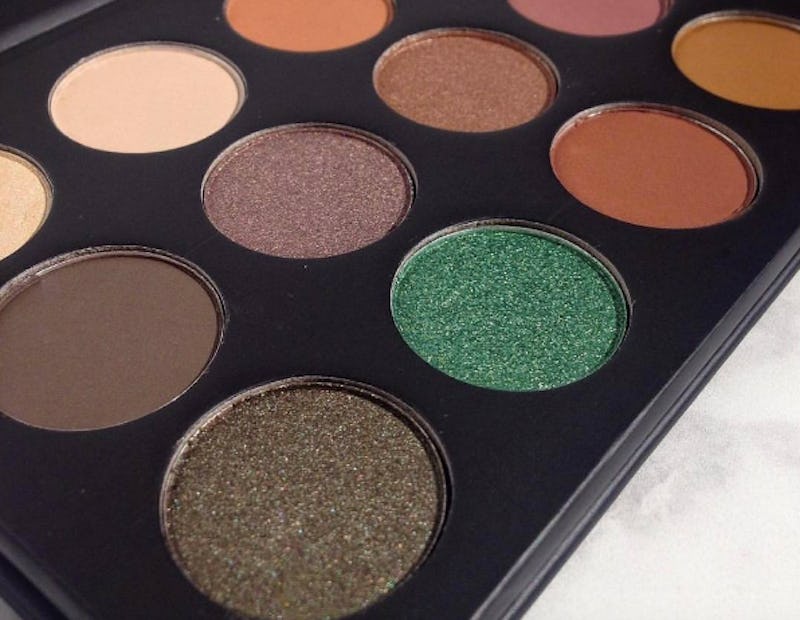 In midst of all the KL Polish excitement, you might have forgotten about Kathleen Fuentes' other endeavor — the Morphe x KathleenLights Palette. The shadow kit sold out super fast, but was shortly after promised a surprise restock. Will the Morphe x KathleenLights Palette be restocked before Christmas, you ask? Well, it looks like the surprise is that you'll have to wait a little bit longer.
Right after the palette sold out, Fuentes made a promise to try her best to get a restock. Then she announced that there would be one, but it would take a while. According to Fuentes Twitter, it looks like the Morphe x KathleenLights Palette won't be back in time for Christmas. The YouTuber said that there was a problem with the shipping, and the palettes haven't arrived in the warehouse yet. Since there's such little time before the holiday, there's just no way to make it work.
But before you go crying about it, know that there still will be a restock. There's no telling exactly when, but it looks to be sometime soon. Especially considering that the palettes are on their way to the warehouse as we speak. So while you won't be seeing the collab under your tree this year, you will be seeing it sometime soon.
In case you forgot, let me break it down for you. The palette was made of 15 gorgeous shades, hand picked my Fuentes herself. Some were existing Morphe colors, while other were her own creation. It sold for $14.99, not including the vlogger's 10 percent off code. Basically, it was no surprise that this flew off the shelves the first time around.
As Morphe says in their social media post, this palette will be well worth the wait. Remember, the product wasn't even supposed to be restocked in the first place, so this is pretty major. Fans are taking the news really well too. Although some of them are bummed, most are focusing on how exciting it is that it's coming back at all.
Now that's a true fan.
I love this so much.
Sums it up perfectly.
It all works out in the end.
True.
The way I see it, you might have to wait a little bit longer, but at least there's a possibility to add it to your makeup bag again!
Images: morphebrushes/Instagram (1)