Twitter Has Feelings About This Grinchy Manicure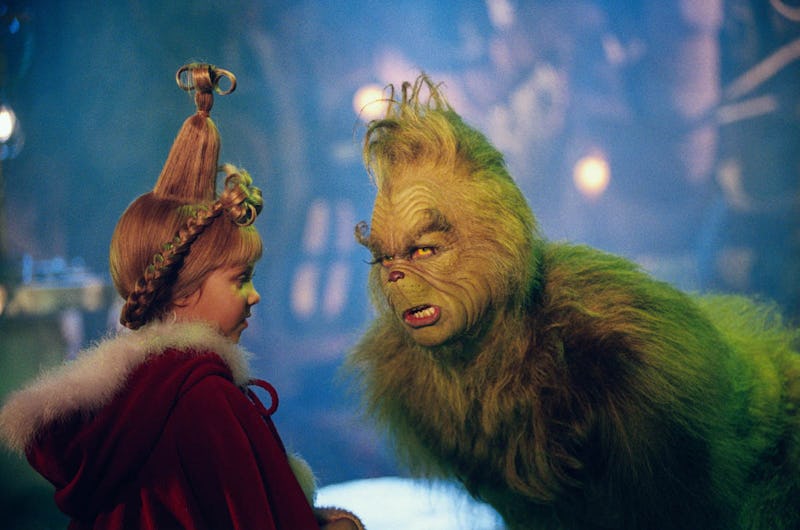 If there's one thing Twitter is always good for, it's providing us with the internet's GIF-laden hot takes on, well, everything. And though Twitter is rarely in consensus, users have come together this holiday season to share a collective "WTF?" over a unique furry nail nail inspiration tweet from beauty blogger @BeauTuts.
The blogger's tweet featured a set of furry green nails, a nod to the furry nail trend that's been making the rounds this year. This particular image inspired a rush of responses — some people are surprised furry nails are even a thing.
Though we're probably safe from furry nails replacing our beloved chrome as 2016's must-have manicure, the look has already broken into the fashion world. Libertine featured faux fur nails in its spring/summer show, and according to Cosmopolitan, the show's style director, Jan Arnold, wanted to use the pink puffs to give the model an eye-catching "split-style" manicure, since the faux fur nails were paired with jewels.
"Don't match your nails, contrast them," Arnold told Cosmo. "Mix the colors, mix the textures."
The forest-green to light-moss-green ombré pom faux fur nails @BeauTuts shared certainly bring both texture and color. But while the fashion accoutrements may have been intended as a cute (and functionally warm!) Christmas must-have, or to remind a wearer of tranquil wandering among winter trees, Twitter users can only see one thing: Christmas's mortal enemy, the perpetually angry and furry-fingered Grinch.
And their responses are comedy gold.
1. The Classic Side-Eye
2. Just For Comparison
3. A (Strong) Word From The Man Himself
4. And The Other Green Dude
5. You're Gonna Hurt Her Feelings
6. Step Off Their Aesthetic
7. Demonstrating The Potential For Wind Interference
8. 10 Nails To Rule Them All
9. Teen Wolf
10. Even SpongeBob Wants To Know Why
11. '90s Shade
12. Sloths Are On Trend
13. But perhaps the best response came from @BeauTuts herself:
Whether you like them or not, you have to admit these furry green nails obviously have the power to bring out the Grinch in all of us.Image: Universal Pictures