7 Kylie Shop Things To Buy This Restock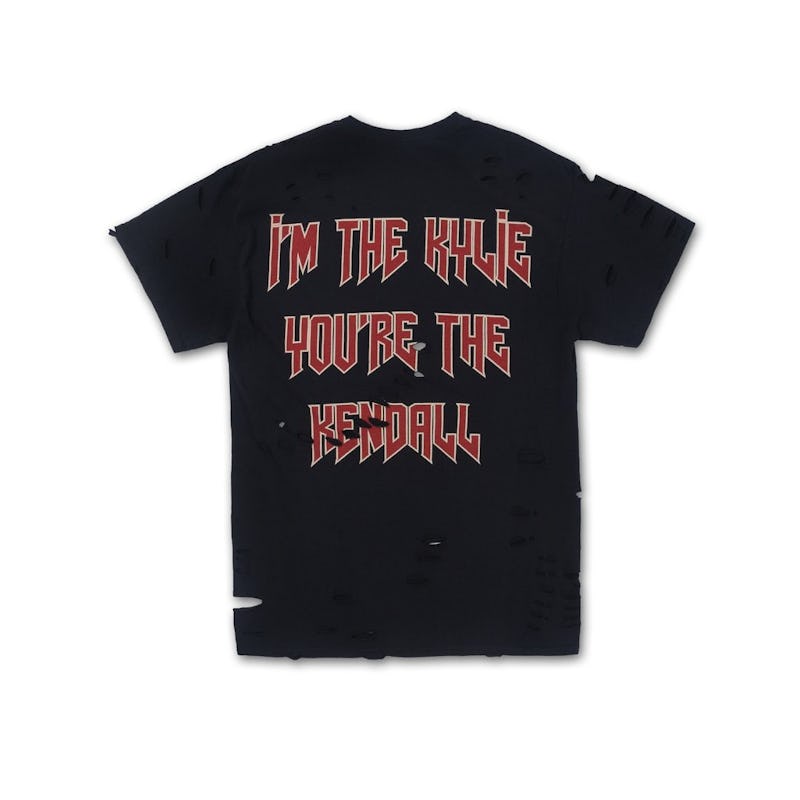 The Kylie Shop has officially been live for little over a week now, and fans are pleased — to say the least. In fact, the shop was so popular that nearly every item sold out in the first week. Now, the first Kylie Shop restock is happening, and there are some things you should get your hands on before their officially gone again. Basically, if you're a fan of Kylie Cosmetics, you know the drill. It's time to purchase before things sell out and you're left waiting for the next restock announcement. Unfortunately, unlike lip kits, there's no real alternatives for that Kylie bomber jacket.
The Kylie Shop caused quite the stir when it was first announced online. With the Kylie Pop-Up Shop as the first physical location for Kylie goods, the online shop seemed to get a little lost in the announcement. It wasn't until fans fully understand that the shop would also be launching online that things truly escalated.
With everything from Kylie Cosmetics related merch to shirts with Jenner's face on them, the online shop basically has everything a Kylie Jenner fan could want. Plus, the site features a huge price range for those looking to purchase Kylie goods. Now that there's a restock, there's no reason not to buy.
What goods should you snag first?
1. Kylie & Kendall Distressed Tee
$45, Kylie Shop
If you love both sisters, this shirt is great.
2. Pink Lips iPhone Case
$15, Kylie Shop
Love Kylie Cosmetics? This affordable case is a great pick.
3. Blackout Lips Bomber
$200, Kylie Shop
This bomber may be costly, but it's massive popular and oh so Kylie.
4. Like Realizing Stuff Tee
$35, Kylie Shop
The fact that Jenner can make fun of herself makes this shirt even better.
5. Pink Lips Thong
$18, Kylie Shop
They may not be or everyone, but these undies are a Kylie favorite.
6. Kylie x Arthur George Socks
$15, Kylie Shop
Love the Kardashians and Jenners? Snag some Arthur George socks to support both Rob Kardashian and Kylie Jenner.
7. Lips Dad Hat
$35, Kylie Shop
Snag this hat and cop Jenner's style.
If you want to shop the first restock of the Kylie Shop, you'll need to head over soon. These products are sure to sell out and quanitites are limited according to the shop's Instagram. Get ready and get to shopping, fans.
Images: Courtesy of brand