Jaclyn Hill's Final Christmas Giveaway Is Insane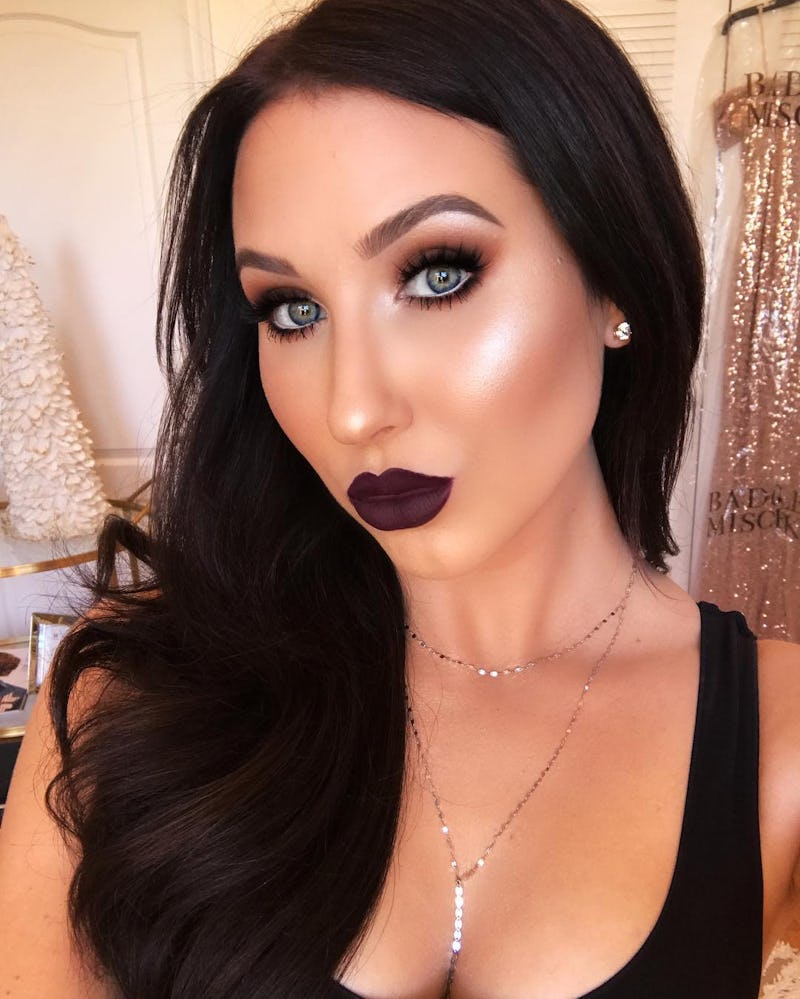 Jaclyn Hill loves her fans. From hosting a giveaway a few weeks ago to constantly letting her YouTube subscribers into the most personal aspects of her life, she makes sure they know how appreciated they are. Now, it's Jaclyn Hill's final 12 Days of Christmas giveaway, and the last day's haul is definitely the biggest one yet. While the 11 days prior have been far more than just small hauls — did anyone get a look at all those Morphe pigments? —, the last day truly takes the cake and may just rival any of Hill's previous giveaways. Let's just say the winner of this haul is going to be one lucky person.
Hill's Christmas giveaway has been insanely packed with incredible products, but from the beginning, she's told fans that the last day would be the biggest, and she didn't disappoint. Day 12 of Hill's giveaway features a Givenchy Antigona bag filled with makeup. That's right. A straight-up Givenchy bag. In the immortal words of Rachel Zoe, could you die?
While the bag itself is enough for any fans, the inside is killer, too. In Hill's Givenchy satchel, fans will find not one but two Kylie Lip Kits, a Kyshadow palette, a full-sized Better Than Sex Mascara, a set of Velour Lashes, a mysterious package from Jouer, and what seems like Becca packaging. Basically, it's a who's who of beauty in a boss lady bag.
How do you enter the giveaway? It's actually super easy. Repost the photo and follow Hill on Instagram. Seriously, you could win an iconic designer bag in just those simple steps.
While the entire giveaway over on Hill's Instagram has been about celebrating her fans, she had a special message for those entering day 12's giveaway. Hill has always been open about her financial struggles earlier in life and how she'd always dreamed of owning a designer bag. A big part of the motivation for including the Givenchy Antigona comes for her desire to give someone in the same boat the opportunity to own something so special.
Hill's giveaway isn't just a fun promotion — I mean, it is, but it's also more. By offering fans the chance to win incredible products and by culminating the 12 Days of Christmas giveaway with a personal touch, Hill shows that she's not trying to gain followers. She's trying to give back to fans who have given her so much, and they're totally stoked.
Let's be honest, that bag is kind of a big deal.
Fans of Hill all have their fingers crossed with this last bit of the 12 Days of Christmas giveaway. While some lucky person will be receiving that stunning bag and makeup combination, the guru's desire to give back to fans will always be the most important part of the giveaway.
Images: Jaclyn Hill/Instagram