Fantastic News For 'Vanderpump' Fans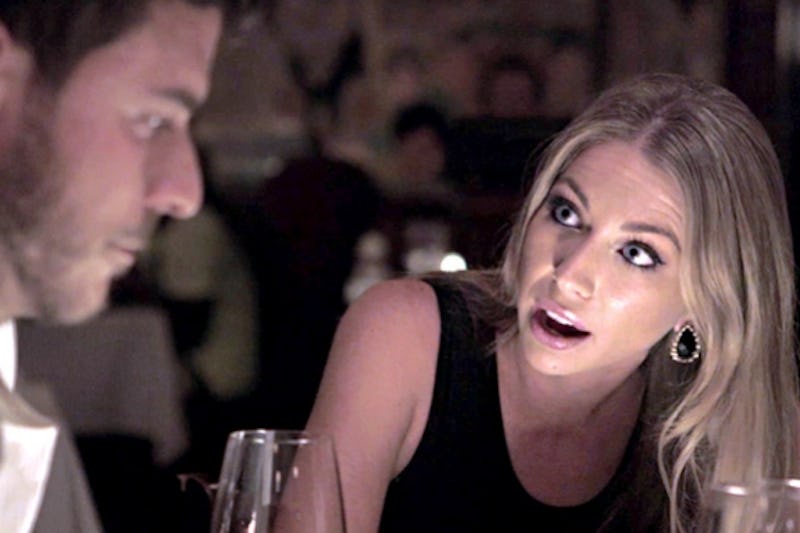 It's been weeks (weeks!) since the second season of Vanderpump Rules ended and in the time since fans have tried to see Southern Charm as an acceptable replacement, but the truth is there is just nothing that compares to the total and complete chaos that is Vanderpump Rules. And apparently Bravo recognizes this because, according to The Hollywood Reporter, Vanderpump Rules has been renewed for a third season! But wait, don't get too excited yet. We still don't know yet if Stassi Schroeder will be returning and, really, is it even Vanderpump without Stassi?
It's possible that the show will go on without her, but it just wouldn't be the same. The magic of Vanderpump Rules is the way every single character does messed up stuff ALL THE TIME. It's not like The Hills where you coulld point to Lauren Conrad and go, "Yep! That's the one we're supposed to root for. She seems normal and well-balanced." Stassi was sneaky and dramatic and manipulative the entire second season and in the end what happened? We found out that she was actually in the right and that her friend and ex-boyfriend were even worse people and had slept with each other and lied to Stassi about it all along. This show is insane and it couldn't have pulled off that kind of insanity without Stassi Schroeder.
Unfortunately, Stassi has quit working at SUR, moved to New York, and has severed ties with members of the cast including Jax. Does this mean that she won't return? Does the restaurant have to somehow find a suitable Stassi replacement? Is that even possible? For now, we'll just all have to shout our questions into the Twitterverse and hope a solid answer comes soon.
Image: Bravo