Thomas' Thoughts On A Second Season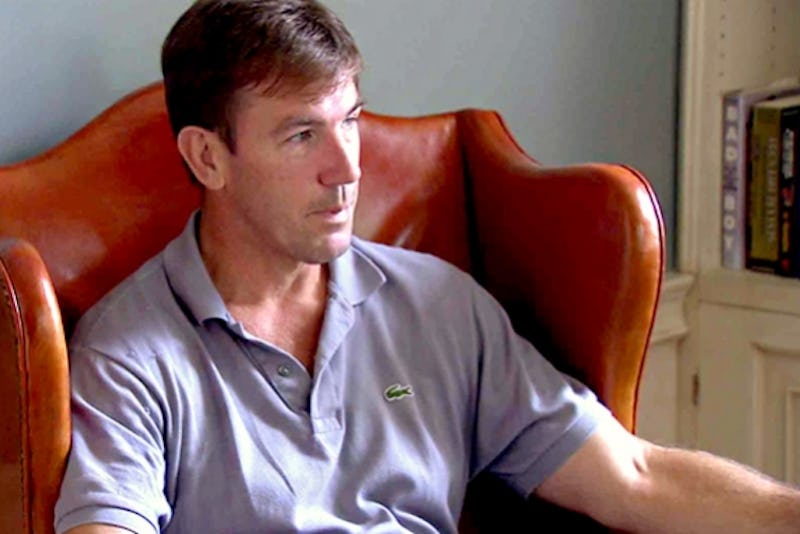 The Southern Charm finale aired last week and aside from the reunion show, the first season is all over. Now, of course, the big question is, will there be a Southern Charm season two? If you ask T-Rav, the answer is yes. In an interview with Charleston's WCSC, Thomas Ravenel explained his opinions on Southern Charm, reality TV, and whether he thinks the show will be returning. Oh, and also how he thinks the show will boost is political chances. Hmm... We'll see.
A lot of crazy drama happened on the show's first season, so it's no surprise that Ravenel thinks he wasn't portrayed accurately and believes certain positive things about his personality, like his business savvy, were left out. He said, "They actually captured where I'm weakest. In my personal relationships and my personal life." As for the old "is reality TV real" question, Ravenel responded, "I don't think reality TV is reality. It's not real."
Ravenel found watching the show embarrassing. He said, "I'll be quite honest with you. Watching it week after week, I'll get through the show and by Wednesday, I'm back to normal. Then Monday, I'm like, 'Oh my God, I can't believe everyone's watching this! It's ridiculous! How did I let myself get talked into this?"
After hearing that, you might think that Ravenel found the show to be a negative experience, but that's not the case. In fact, he thinks that his role on Southern Charm may help his chances in his senate campaign — which he plans to begin if incumbent Lindsey Graham wins the republican nomination — because it showed his openness. Of his previous cocaine-related charges, he said they won't help his chances, of course, but added, "You know, we all fall down a thousand times, but we all get back up a thousand times."
According to WCSC's reporter, "Ravenel seems to think" a second season will happen and when asked about marrying Kathryn Dennis he said, "I will tell you something that I'm sure you tell a lot of people, stay tuned." Ravenel doesn't say why he thinks the show will be returning (or if that was a hint at a wedding special!!!), so it could be he has insider information or it could be he just looked up a bunch of statistics like us. Either way, it sounds like there's a good chance Ravenel will be back on this "not real" reality show and this is Bravo, so if he comes back, a wedding is coming with him.
Image: Bravo