A 'Frozen' Follow-Up Would Be in Good Company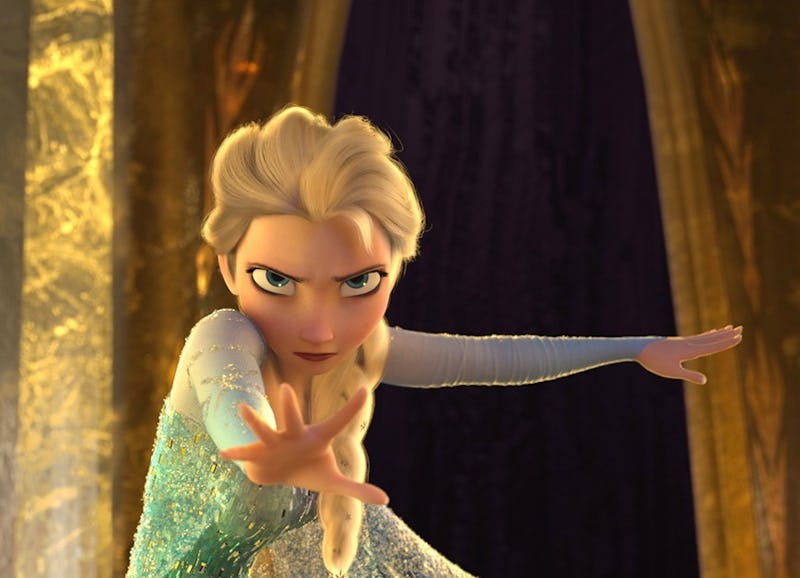 The Frozen phenomenon continues to show no signs of slowing down. From the frenzy for out-of-stock merchandise to the soundtrack sitting at the top spot on the Billboard charts for the 12th week in a row, people can't get enough of the animated Disney hit. While there aren't plants for a sequel to Frozen (yet), you better believe that hardcore fans clamoring for more of Anna and Elsa aren't ready to let it go. Now, even the most fervent fans will have their objections for a Frozen 2 , including the notion that a Disney sequel would spell disaster. After all, when you think of Disney sequels it's not hard to shake the direct-to-DVD memories of duds like The Little Mermaid 2: Return to the Sea, critically-panned misfires such as Cars 2, or, horror of horrors, Honey, I Blew Up the Kid. (Seriously, has there ever been a more upsetting title or concept for a movie?)
It's true that not even the beloved Frozen would be safe from the possibility of a subpar sequel (some of Disney's all-time greats have been turned into terrible follow-ups) but, then again, it could be one of the great sequels that Disney has spawned. Yep, you better believe there are a few that have escaped the video-only clutches, animated or otherwise, and the wrath of critics. (The odds are even more in Frozen 's favor if it heads to Broadway, considering a stellar track record that includes acclaimed shows like Aladdin, Newsies, The Lion King, and Mary Poppins.) Here are the best Disney sequels that make us think a second Frozen could join their ranks.
Toy Story 2 (and Toy Story 3!)
The Toy Story saga is the gold standard of Disney movies. Not only are all three movies brilliant and perfect, but they get better as they go. 1995's groundbreaking Toy Story seemed impossible to top, but 1999's Toy Story 2 (which introduced beloved characters like Jessie the Cowgirl and Bullseye the Horse) was a box office smash ($485 million worldwide) and a hit with critics (it has the rare 100% Fresh rating on Rotten Tomatoes).
Captain America: Winter Soldier
Yep, the wildly successful Captain America sequel is a Disney movie. (While Marvel is the film's studio, it's distributed by Walt Disney Studios.) Arguably much better than 2011's Captain America: The First Avenger and the best Marvel movie to date (it's one of the best reviewed films of the year, so far), the sequel has already taken in $226 million in three-and-a-half weeks at the U.S. box office. (It's also the highest-grossing April release of all-time.)
High School Musical 2
While it's debatable which of the three popular High School Musical movies is the best, bet on it that the 2007 follow-up had, far and away, the best moment of all three combined. Thanks, lil' Zac Efron!
Fantasia 2000
The loooooong awaited follow-up to the 1940 classic, this 1999 film introduced classical music and trippy, gorgeous animation to a whole new generation. While it's not as iconic as the original, the new segments wowed critics (it has 82% on Rotten Tomatoes) and, thanks to appearing on IMAX, earned $60 million at the U.S. box office alone.
Muppets Most Wanted
Okay, so Muppets Most Wanted wasn't nearly as great as Jason Segel's 2011 passion project The Muppets, but this 2014 follow-up, which is a moderate hit, still provided some seriously hearty laughs (thanks largely in part to Tina Fey's wonderfully over-the-top Russian accent). Plus, you can never have enough of the muppets.
The Rescuers Down Under
What kid didn't want to go to Australia (and be extra gentle with eggs) after seeing this 1990 follow-up to 1977 animated classic The Rescuers? What grown-up with watched this movie growing up still doesn't?
Images: Disney; Rebloggy.com; says.com; perezhilton.com; mickeyandminnie.tumblr.com; smartladieslovestuff.com; degrassi.wikia.com