Meet Zooey's Adorkable New Beau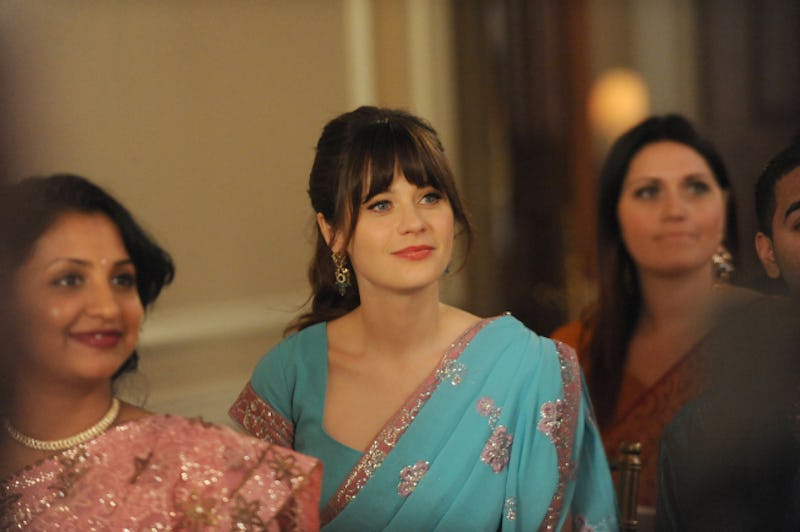 Move over, Ben Gibbard, because this little lady has got a new beau, and they're showing no signs of quitting. Our favorite New Girl Zooey Deschanel is rumored to be dating the adorkable screenwriter Jamie Linden since her conscious uncoupling from the aforementioned ex-husband, Death Cab For Cutie and Postal Service frontman Gibbard.
Fans will recall Deschanel and Gibbard cemented their indie-tastic union in 2009 with a Seattle wedding we can only assume was full of twee. The couple then went on to file for divorce in 2012, citing an amicable split resulting from irreconcilable differences.
As for her current beau, we're already big fans of Linden's independent directorial effort 10 Years , starring Magic Mike himself, Channing Tatum. He also wrote the adapted screenplay for Nicholas Sparks-inspired tearjerker Dear John. Linden's most well-known screenwriter credit is perhaps the McG directed We Are Marshall about the aftermath following a 1970s plane crash that killed a university football team and its coaches.
Like fellow crush-worthy celeb Aaron Paul, Linden also boasts an early Price is Right win, according to his college paper. He took his game luck as a sign that it was time for him to move to Los Angeles and begin doing some scriptwriting of his own. We're pretty glad he did, because now we get to see him pose with Deschanel in the cutest hipster nerd photo ops ever.
While homeboy's credits are pretty impressive, we're crushing on the way he lovingly leans into his lady and her sister, Emily Deschanel, while they're just hanging out at awards shows. If a guy can roll with the fam, you know he's a keeper.
Cute guy alert, indeed.
And because we didn't have enough reasons to be jealous, Deschanel isn't just lucky in love in real life. She's also been one-half of some of our favorite onscreen couples including the one at the center of 500 Days of Summer beside the perpetually dreamy Joseph Gordon-Levitt.
She's also no stranger to musical pairings, (outside of her relationship with her ex-husband). Deschanel serves as one-half of She & Him, a folk-indie duo with musician M. Ward. The pair have been together since 2008 and don't seem to be stopping soon, releasing a steady stream of work ever since. And before it all, she first leapt into angsty American boys' hearts as the protagonist of The Offspring's "She's Got Issues" music video, (sporting a look that's unmistakably late-'90s).
So while only time will tell how far Linden and Deschanel's relationship will go, we're confident our favorite girly-girl advocate will always be able to keep some pretty swell company, (while looking swell in a vintage dress of course).