Would you watch 'DWTS' sans Meryl & Maks?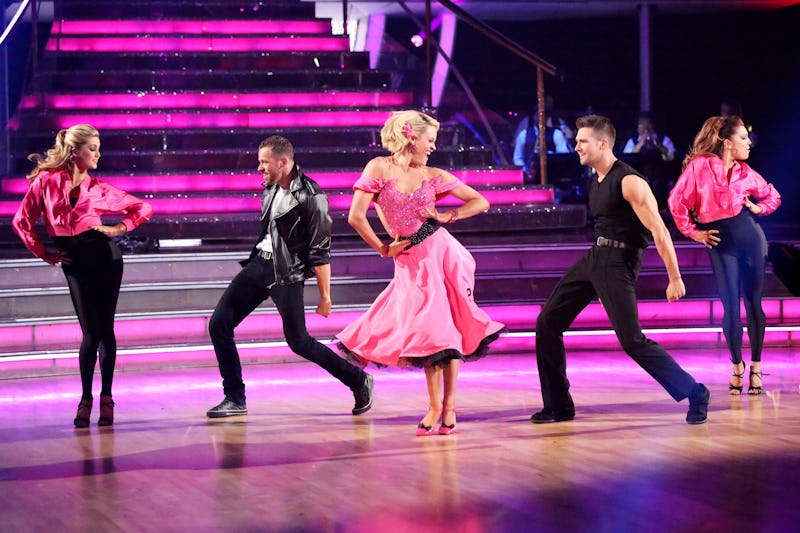 Dancing with the Stars doesn't offer what you might call the most "American" experience on television, not with a dance roster that's populated almost entirely by Slavs and Aussies and a judging bench that has never sipped a Budweiser in its collective life. But for a show that harkens back to the variety television days of yesteryear with gaudy costuming and bright smiles and most importantly judgment, DWTS serves its patriotic duty better than most. None of that "team" BS like on The Voice. What is this, Communist Russia? Even the Chmerkovskiy brothers would laugh, full-bodied circus strongman laugh, at that ridiculous conceit.
Anyway, Monday's semifinal episode of DWTS paid tribute to "American Icons," which mostly meant "songs by American artists, some of whom might be considered icons but don't think too much about it." You've been to theme parties in your life; you know how these sorts of things go. We're all just trying to have some lighthearted fun, god!
But the crux of the episode, as with any good DWTS episode this season, came down to MERYL & MAKS and the question: Would there still be a Meryl & Maks on the show next week, for the finale?
We've grown to truly love these two in the eight weeks they've spent charming their way through our television sets. From their first meet cute to their latest chemistry-laden dance (last night: a Viennese Waltz), Meryl and Maks have taken their fans on a beautiful, heart-fluttering thrill ride. They've fueled probably a thousand 'shipping articles on this very site, most recently Jodi Walker's exhaustive account of their courtship period. In a show that's fun to watch regardless, they are still unquestionably the reason to tune in.
So with that in mind... there was never any real threat that either of them would go home. Sure, you see them facing potential elimination and think maybe, in some deeply unjust world, they could be given the boot. But DWTS knows exactly what it has in these two. To jettison that would be a creative and professional failure.
Judges' scoring is obviously a chicken or egg question — do they score to try and sway audience opinion or is audience opinion swayed by judges' scores? Tens don't mean much of anything. Thirty, quite honestly, wouldn't mean much of anything. But flush 10s go a long way (one thinks) toward keeping M&M firmly entrenched in the DWTS model.
"You said 'she's the best,'" noted Erin Andrews to Maks in their post-dance interview. "What would it be like for that to come to an end [tonight]?" Maks, who had once partnered with (and presumably dated) Andrews was prepared with this: "I've enjoyed this season so much, more so than any I've done. I'm different now. I'm changed."
CHANGED BY MERYL, and the power of love.
Image: ABC