Lykke Li's 'TFIOS' Tune is Haunting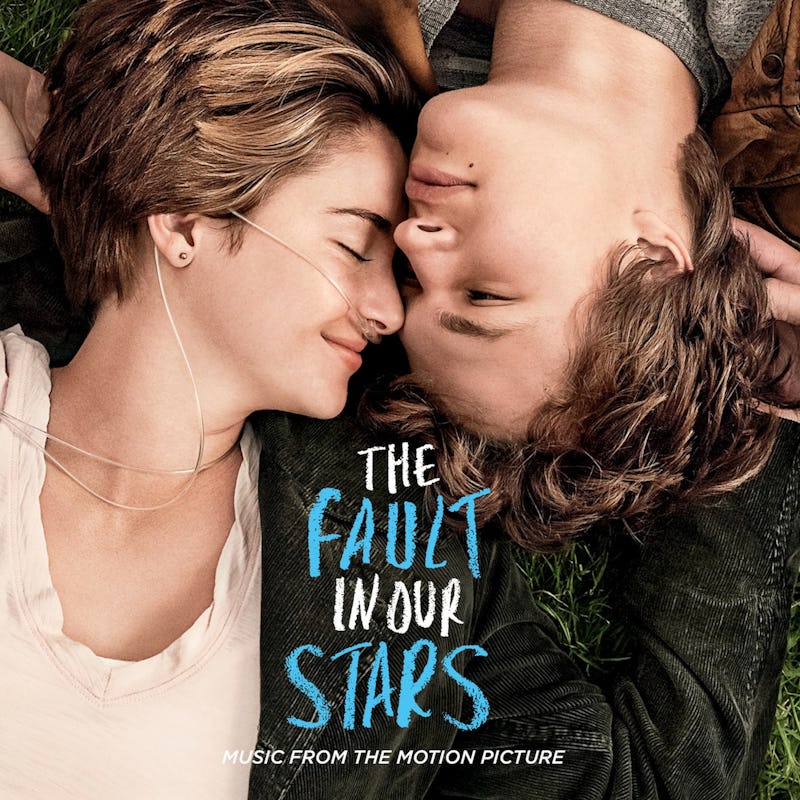 So, it's pretty much universally agreed upon that The Fault in Our Stars and everything related to it — the book, the movie starring Shailene Woodley and Ansel Elgort, the obsessively watched previews, and now the soundtrack — is going to make us all weep uncontrollably, right? Because even without knowing which scene Lykke Li's haunting track "No One Ever Loved," which hit the Internet today, will appear in, it's impossible not to get choked up just imagining what could be going on on screen. The video from the moody singer-songwriter's track on the soundtrack (which will be released on May 19) doesn't feature any footage from the the big screen adaptation of John Green's YA bestseller (which, at long last, hits theaters on June 6), but instead the image of a revolving, wilted flower. Oh god.
While we've already heard some of the soundtrack's more upbeat tracks, including Charli Xcx's dance-friendly "Boom Clap" and Grouplove's dreamy "Let Me In" (which we guessed will be part of the Amsterdam montage in the film), we now have Ed Sheeran's heartbreaking "All of the Stars" (which reportedly plays over the film's end credits, where you'll be a snotty pile of tears) and Lykke Li's song to sufficiently and properly bum us out.
Now, if the Sheeran song placement turns out to be true, then the soundtrack isn't going in chronological order ("All of the Stars" is the first song on the album) but we can't ignore this sinking feeling that Lykke Li's haunting "No One Ever Loved," which is the third-to-last song on the soundtrack, will play towards the end of the film. And, of course no spoilers, but it's safe to say that the conclusion of The Fault in Our Stars is an emotional humdinger.
Take a listen to the five-hanky sad song yourself (Lykke Li knows how to sing one heck of a sad song, after all) and decide for yourself, but once hardcore TFIOS fans see lyrics like "Heaven must have known" and "You're the one I'll remember/Every night before the dawn," it'll be hard for them to deny this song may be the very song that plays over one of the saddest scenes you'll see on screen all year.
Image: TheFaultInOurStarsMovie.com