Season 4 of 'Hart of Dixie' Could Be Its Last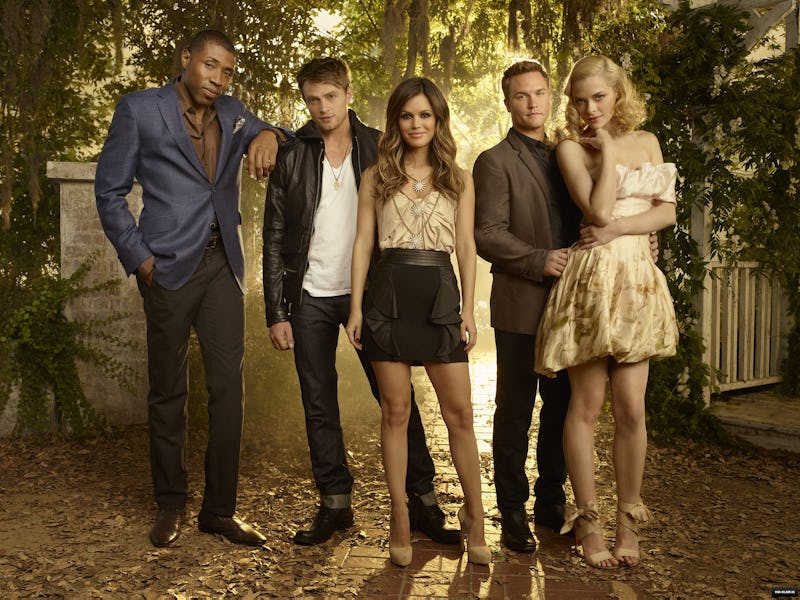 The little show that could, Hart of Dixie, will wrap up its third season Friday on The CW. Though the fandom may be strong with this one, the show's numbers haven't always (or every really) reflected such. Luckily for Bluebell-dwellers, The CW gave the show another season in Alabama: The network announced earlier this month that Hart of Dixie is renewed for Season 4. Update: Hart of Dixie Season 4 begins Jan. 9, per the CW.
It's okay to breathe now and just enjoy the show. All of the characters are in limbo in some way or another heading into the season finale; but at least we know they'll be back. Wade is weighing his options, fresh off of his break-up with Vivian. Zoe having finally gotten rid of Joel is back to her meddlesome ways, but still feeling unsatisfied. George appears to have picked up a nasty case of putz-itis, and has rediscovered his love for Lemon. And AnnaBeth is still dating Davis, who is apparently into meeting less than credible jewelry dealers in open parking lots.
Now that we know there will be a Season 4, where can we expect all this drama to lead? Considering renewal was tough this round, the showrunners probably know that Season 4 is a possible final season for Zoe and Co. They could be looking to button up a few plotlines...
Zoe & Wade Forever and Ever
Is there another reason to stick with this show? Zoe and Wade are this small town's Romeo and Juliet without all the warring family drama, and twice the longing and angst. After Zade officially reunite, we'll get a healthy dose of their new relationship including small arguments and wonderful morning after scenes. We have every reason to believe that the duo will finally be playing for keeps this time around. Wade has matured and Zoe has realized how much Wade means to her. It's unclear how the writers will weave in the story about Rammer Jammer becoming a franchise. But know this: Wade Kinsella will not be leaving Bluebell permanently. He belongs there with Zoe and will find it hard leaving his home and his father behind.
Victory for Lavon
Victory for the mayor of Bluebell could take on many different looks. We may finally see the reunion of Lavon with his one true love AnnaBeth, or he could decisively best his political rival one town over mayor Gainey. He's overdue for a win with growing frustration in both his professional and personal life. News of Davis' recent proposal to AnnaBeth is likely to wake him up to the threat of losing her forever and shake loose any commitment issues he may be battling. Not that she would actually go through with getting engaged to Davis, but the very idea of losing her we're thinking will be enough of a catalyst to make him wind up at her door, throwing his hat in the ring and fighting for their love. I can't be the only one hoping AB took that fire that started during Davis' proposal as a bad omen.
At Least One Person Will Move Away
It's unlikely one of the main characters will be putting Bluebell in his or her rearview mirror, but it's open season on some of the ancillary characters like Tansy, Rose, or Brick and his daughter Magnolia. Why? Well, their departures could pack an emotional wallop without forcing fans to deal with the death or disappearance of a major character. Rose is nearing a point where she'll have to leave for college and her fascination with the Big Apple could lure her away. Tansy is less likely since there's nothing really keeping her in town to begin with and yet she stays.
The Season 3 finale of Hart of Dixie will air on Friday at 9 PM. Prepare yourself — Hart of Dixie's next season will more than likely feature at least one of the pairings not getting their happy ending, but as long as it isn't Zade, I have no objections.
Images: The CW (4)