All About Andi Dorfman's Kickass Job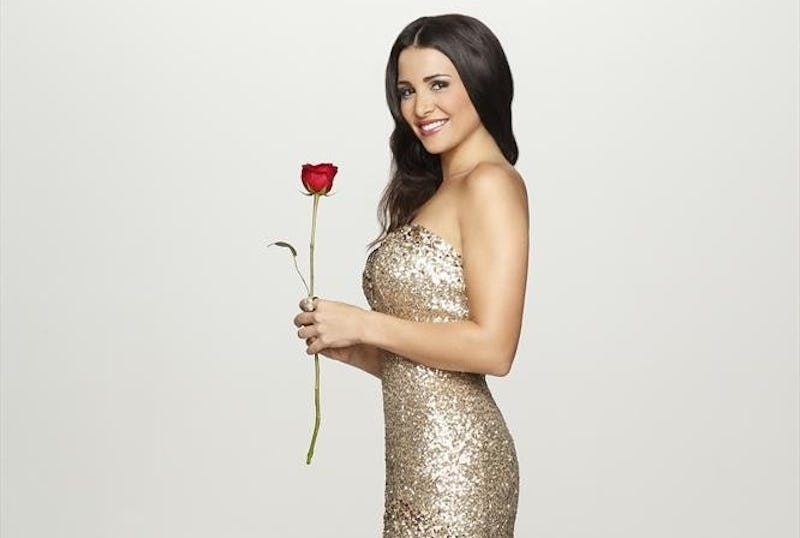 Free Spirit, Dog Lover, Jumbotron Operator — these are just a few of the fake-sounding job titles that former Bachelor and Bachelorette contestants have held. But our new Bachelorette, Andi Dorfman, is a little bit different. Not only does she have a job that sounds real, but it's a pretty badass one at that. Andi's not up for taking one of those fictional career paths that some reality stars have opted for — at 26 years old, this girl's an Assistant District Attorney. But what does she actually do all day (when she's not being wooed by legions of men on TV)?
In her own words, she's doing her part to make her community a "better and safer" place, and she's also a gang prosecutor. Andi handles a lot of crime in her day-to-day work life — including a big moment when she got a murderer convicted in eight minutes. Whoa.
Now, we're not saying the women who've graced the Bachelor touting professions like hairdresser and massage therapist are any less interesting — but their job descriptions are pretty straight forward. A hairdresser does people's hair, a massage therapist gives massages. Andi, however, works with gangs and I don't know about you, but that description alone has us scrambling for more answers. Just how dangerous is our Bachelorette's daily work?
To better understand Andi, we need to understand what she does. So let's crack the case of what it means to be an assistant district attorney.
How do you become an Assistant District Attorney?
Slackers need not apply, because becoming an Assistant District Attorney — or any kind of lawyer, really — goes through a lot of school. There's undergrad, and then there's grad school to earn your Juris Doctor, and then you have to pass the BAR exam in the state you want to work before you're an actual, official lawyer ready to start the job hunt. Sounds super stressful, right? And, like most jobs, background and drug tests are usually required.
So after all that education, she must make a ton, right?
Not necessarily… and definitely not right out of the gate, but she will get a solid wage. The Fulton County DA's office page, those with no previous experience as a DA would start off making $56,286 per year. Andi graduated law school at Wake Forest in 2011, according to her Linkedin page, and started working right away. She's only been in her job for about a year and a half, so I'm guessing she's still making base pay — which is nothing to scoff at, but she's clearly not in it for the Benjamins. But Andi obviously loves her job, and we all know that is the most important thing.
What does Andi do as an Assistant District Attorney in Fulton County, Georgia?
According to the Fulton County DA website, Andi had a long way to go when she first started working. After she completed 30 days of training, Andi would be assigned to the Complaint Room, where most felony cases are screened. From there, she'd get assigned to the Non-Complex Trial Division, where she handled less serious felonies like the ones involving drugs, weapons, and theft.
Then she would finally make it to where she would get to work in the area she's in now: gang prosecution — and she'd be experienced enough that her bosses would trust her to handle the most serious of cases. Andi may be the toughest Bachelorette in history.
So what does Andi do at work?
When Andi's not representing the government as a criminal prosecutor, she's doing what a lot of lawyers do: paperwork. Then there's legal research, preparing petitions… sounds like fun, right?
Finding out what Andi really does for a living basically makes me want to cross all my fingers and toes that she ends up with a guy worthy of how amazing she is. Do us proud this season, Andi. You deserve the best.
Images: ABC; Giphy (4)