'Vanderpump's Stassi Might Be A Softie After All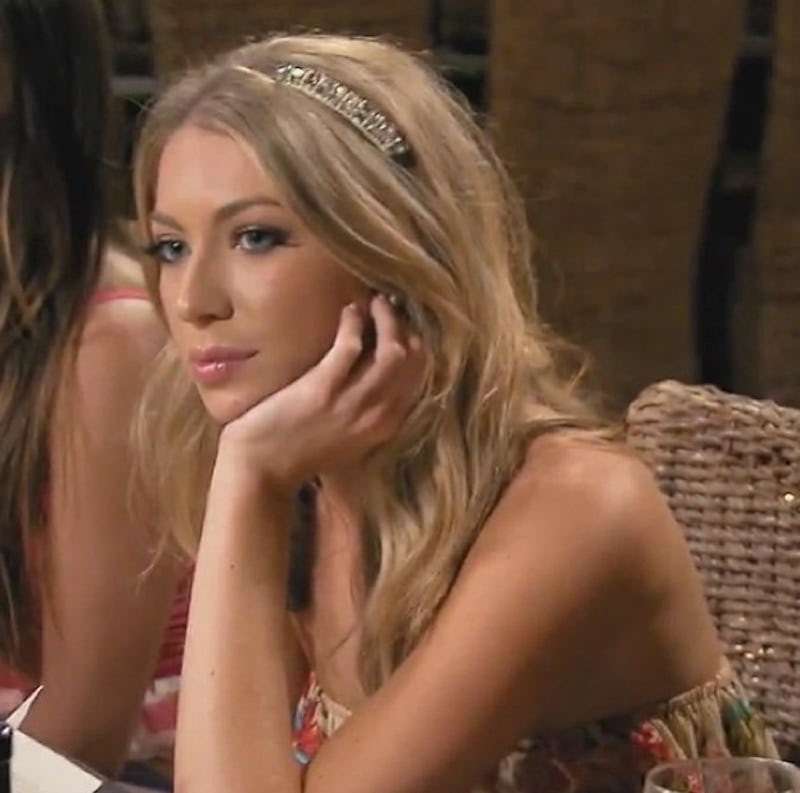 Maybe she isn't so bad after all. Vanderpump Rules Stassi Schroeder may be a lot of things, but who would have thought that we'd ever call her sweet? After all, this is the girl who full-on berated Kristen for sleeping with Jax before slapping her across the face at the end of Season 2. (This may not be how people are supposed to behave in the real world, but on Bravo, it's pretty much the norm.) Stassi is definitely the SUR server you do not want to mess with, and I secretly hope that she'll return to Vanderpump Rules for Season 3 to stir up even more drama, despite quitting her gig at the restaurant after the second season. But while Stassi may be the girl we love to hate, there is one thing that makes us think that Stassi isn't quite so bad as her reality persona indicates: her dog.
Yep, Stassi's dog is downright adorable, and she has the power to make me like Stassi just a little bit more. (In like, a human way.) Stassi's dog is named Zoe and it is the fluffiest little thing. Luckily for us, Stassi Instagram's a ton of pics of her adorable pup, and seeing her document her dog so lovingly might make you forget about all of her mean girl antics from last season of Vanderpump Rules.
Then again, it might not. Either way, cute dog photos, right?! Check it out!
Look at this adorable little face!
And her adorable haircut!
Here she is sunbathing...
"Being a reality star's dog is hard."
And being generally lazy
Here she is making a new friend!
"Can't we all just get along?"
And just rolling over to say hey.
Here she is sneaking into Stassi's suitcase.
"Take me with yoooouuuuu."
And here she is watching Game of Thrones.
"No spoilers, please!"
If Stassi's back for Vanderpump Rules Season 3, I hope Zoe is, too.
All Images: stassischroeder/Instagram