Welp, That Was the Dumbest Move Ever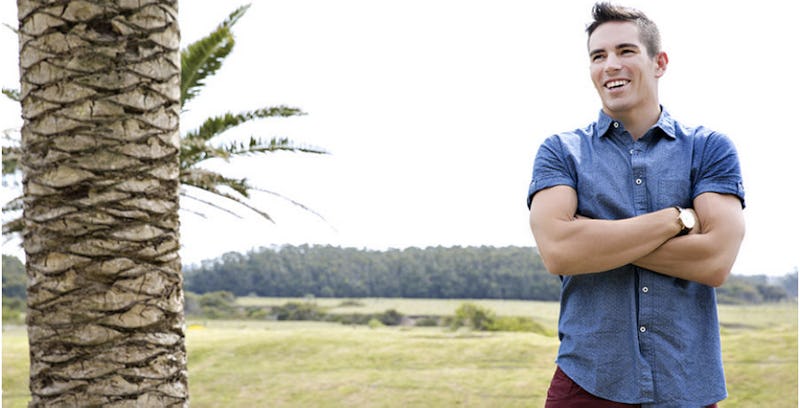 It took more than half of the season of The Challenge: Free Agents, but it finally happened — Jordan's ego got the best of him and he was sent home. During the most ridiculous challenge by far ("Sausage Fest," in which players were wrapped in plastic and forced to roll in the sand like hot dogs), Jordan decided to forfeit the competition and place himself directly into the draw. Since Johnny was the race's winner, Jordan knew Bananas would be sent into the elimination. His rivalry with Bananas cut so deep that he put himself in the draw and vowed to pull all of the cards just so he could take Bananas down. And when he lost to Bananas in the end, he had nothing but his own dumb ego to blame.
Players have made a lot of bold and big-headed moves in the past, but this one really takes the cake. With $125,000 on the line, a player would have to be so sure in their own abilities in order to pull off a stunt like that. Though I'm not a fan of Bananas and his terrible attitude, I was at least glad he put Jordan in his place. It was the "Purple Wedding" of The Challenge...so, so deeply gratifying to behold.
Jordan's huge loss not only took him out of the game, it also has the possibility to mess with Laurel's success in The Challenge. Without her number one squeeze, not only does she have less allies in the house, she also has a bit of a broken spirit. With some of her guard down, the other women in the house might actually start gaining some ground over her. After Jordan was sent home, all of the other players were celebrating and Laurel was left alone in the hallway crying and picking petals out of a flower. Needless to say, her tough exterior has started to crack. And things are going to really change pace come next week.
Image: MTV