'Frozen' Breaks A Major Record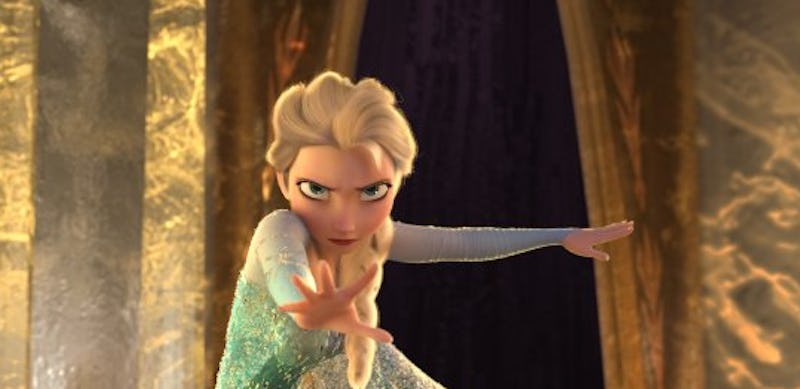 Getting "Let it Go" stuck in your head longer than any other song is not the only record Frozen has broken and the film's latest achievement is a major one. Frozen is the fifth-highest grossing movie in history. Not of the past ten years. Not of animated movies. The fifth-highest grossing of all time. Frozen has made $1.22 billion meaning it now ranks ahead of Lord of the Rings: The Return of the King, Iron Man 3, and Transformers: Dark of the Moon.
The four films still ranking higher than Frozen are, in order, Avatar, Titanic, Marvel's The Avengers, and Harry Potter and the Deathly Hallows - Part 2. The dollar amounts on this list are not adjusted for inflation which explains why all of the films in the top five were released in the last five years other than Titanic. As for the highest-grossing films if you do adjust for inflation, Frozen doesn't break the top ten and the number one spot is taken by Gone with the Wind by a significant lead with $3.3 million in 2014 currency.
Not only is Frozen the number five highest-grossing movie, it is the second-highest ranking Disney movie behind only The Avengers and became the number one highest ranking animated movie when it beat out Toy Story 3, number 12 on the list.
There are no current plans for a Frozen sequel which, if history is any indication, could beat out the original Frozen in the rankings since sequels tend to do well in the box office. Frozen will continue in two other forms though: A Frozen Disney on Ice show is in the works as well as a Broadway musical.
Image: Disney