LGBTQ Lit Gets Its Night at the Lammys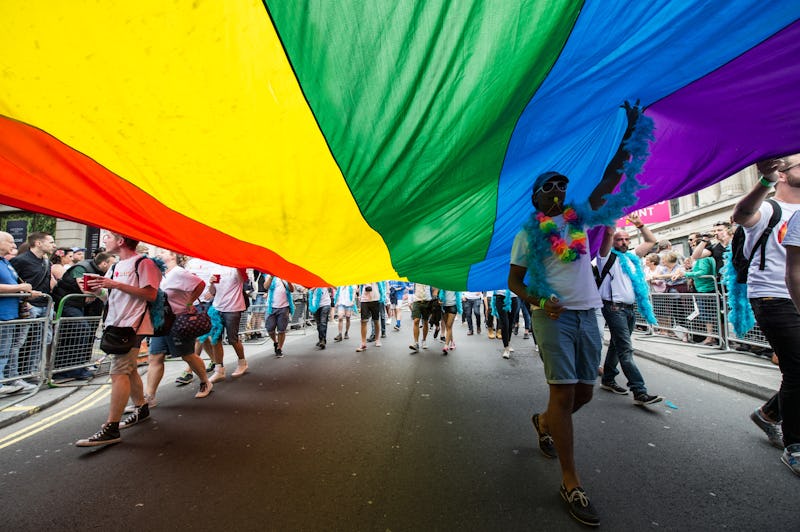 Chris J Ratcliffe/Getty Images News/Getty Images
On Monday night, more than 500 authors, publishers, and celebrities gathered at New York's Cooper Union to celebrate excellence in LGBTQ literature at the 26th annual Lambda Literary Awards — and by the look of the honoree list... well, let's just say there was a lot to celebrate. The "Lammys," as they're affectionately called, celebrate the previous year's best lesbian, gay, bisexual, and transgender books. This cycle's volume of award submissions was the highest ever, which signals great momentum across the board for the expansion of LGBTQ representation in literature.
But let's get down to who picked up nods. First: Alison Bechdel, who received the Lambda Literary Foundation's Trustee Award for Excellence in Literature. The author of the seminal Dykes to Watch Out For also presented the first award to Nicole J. Georges for her graphic memoir Calling Dr. Laura, which won in the category of best LGBT Graphic Novel.
Fiction's big names picked up prizes, too; among them, Susan Choi for My Education in the Bisexual Fiction category; Chinelo Okparanta for Happiness, Like Water in the Lesbian General Fiction category; and in YA, If You Could Be Mine by Sara Farizan and Two Boys Kissing by David Levithan tied for the prize in LGBT Children's/YA. And, in a surprise to absolutely no one ever, Hilton Als's White Girls won the LGBT Nonfiction prize.
There's a full list of the 26th annual Lambda Literary Awards winners up on the Lammys site, which you should go check out now because summer reading list.
What this all boils down to: really, really, really good news for LBGTQ literature, and, in turn, literature in general. Which is all anyone can ask for at the end of the day — great books that represent everyone.