New 'Leftovers' Trailer Asks Big Questions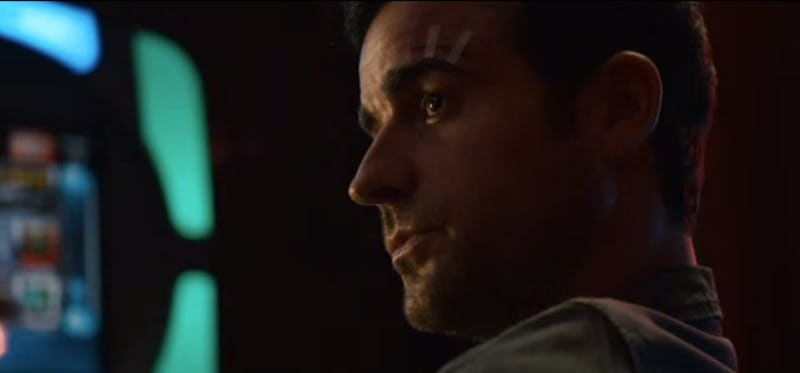 HBO's really got it together these days — and its new series, the Justin Theroux-starring The Leftovers , is no exception. The network released the haunting first trailer for the series, that premieres on June 29, just ahead of the premiere of Game of Thrones Season 4. And, 10 weeks later, the buzz still hasn't stopped — probably because we're kind of freaked out. The new series recently got an emotionally heavy poster that's as chilling as the first extended trailer for the series. But it's The Leftovers new provoking trailer that's going to get you invested.
The Leftovers is based off of the 2011 novel of the same name, written by Thomas Perrotta, that follows a town in the wake of a global rapture that's wiped out two percent of the world's population. And all of the "leftovers" are asking why — why them, why now? The two earlier trailers for the new HBO series set the stage for what's to come in Season 1 and gave some backstory on how it happened. And a more recent promo invited viewers to go through the Five Stages of Grief with the show's characters.
The new trailer, however, goes much deeper into the big questions and psychological dilemmas the series has to offer. It provokes us, to borrow some words from Theroux's character, to think deeper about what's happening here. And whether or not everything the "leftovers" are doing to cope and plead for the return of their loved ones is making anything better. Most importantly, it elaborates on the chilling idea that The Leftovers isn't about the Rapture itself — it's about what comes next and whether or not anyone is ready for it.
Watch the new trailer for The Leftovers here:
Image: HBO