'The Leftovers' Latest Poster is Riveting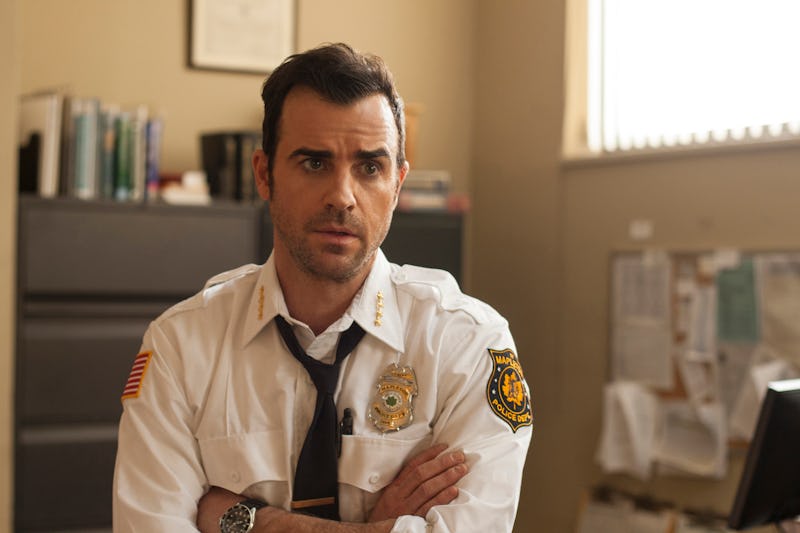 Game of Thrones might be the most buzzed about HBO show, but the upcoming series The Leftovers should give it a run for its money when it premieres on June 29. The series, which is based on Tom Perrotta's novel of the same name and executive produced by Lost' s own Damon Lindelof stars Liv Tyler and Justin Theroux and follows a town three years after a rapture takes two percent of the population off the Earth. No one knows why these people were taken, why they were chosen to go, or why all of the others got left behind. Each "leftover" has a different reaction to the rapture, and it becomes obvious that the world that each of them knew prior to the event no longer exists.
I've been obsessing over the trailer to The Leftovers for weeks now, and I can't wait to see what the season will bring. What is most intriguing about The Leftovers is that it's not even really about the rapture that set off the series of events that will become the series — it's about who these characters become once their entire foundation has crumpled beneath them.
The latest poster for the series is full of raw emotion that we'll see plenty of in The Leftovers. Check it out below.
Tune in to The Leftovers on June 29 at 10PM on HBO.
Images: HBO, Paul Schiraldi/HBO