What's Next for 'Game of Thrones?'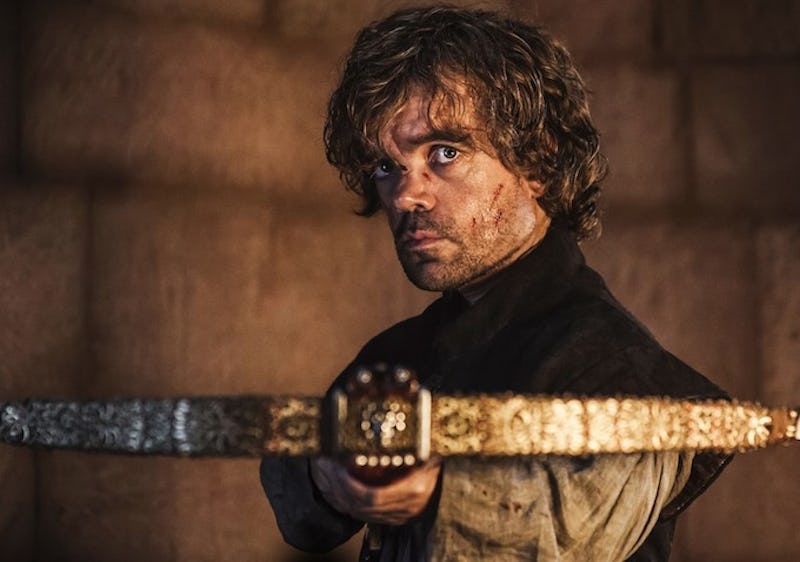 So, season four of Game of Thrones is over. Now what? Do you sit in your room and cry, obsessively re-reading the books and mourning the temporary loss of one of the best shows ever on TV? Well... yes. What you should be doing, however, is starting to prepare yourself for Thrones season five. The new episodes may not arrive for another nine or 10 months, but already, there's a ton of information out there for both book and non-book readers to soak in. Thrones is a complicated show, and it's never too soon for fans to get a head start on the action; from the details that've been released so far, here's all you need to know about the series' fifth season:
It's All About Dorne
Prince Oberyn may have died, but his homeland is going to be a huge part of Thrones' new season. The series' production is moving to Spain, and several of the roles cast so far have been Dornish characters. Said showrunners David Benioff and Dan Weiss, "there will be Dorne, and we're excited about it."
It Draws From Both the Fourth and Fifth Books
As A Feast for Crows and A Dance with Dragons cover the same period of time, just focusing on different characters, Thrones' upcoming season will take material from both books. Combining them will make it a bit easier for the series to complete George R.R. Martin's saga in its planned seven seasons.
Dany's Road is Going to Be Tough
The finale, in which Dany locks up her dragons after realizing she can no longer control them, is "very much setting up next year," said Alex Graves, who directed the final episode and three others of Thrones' fourth season. "She is now alone. Everyone she had on the way up has been banished or sent away. She is in a very, very dark place that's going to lead into next year."
And Cersei is Going to be Pissed
Said Graves, "What do you think is going to happen when Cersei wakes up? Jaime set Tyrion free and he killed her father on the way out. She is going to be really pissed off." If seasons one through four have shown Cersei as neutral, then we can only imagine what type of terror an angry Cersei is going to inflict.
Get Ready for Fantasy
The supernatural elements of Thrones, both in the books and show, have always been its most controversial. The series is based mostly in reality, and as cool as those 10-foot-tall giants and fire-breathing dragons are, creatures like the White Walkers and Melisandre's magic fire often feel out of place. Don't expect them to be going away anytime soon, though, as Benioff and Weiss firmly believe that the fantasy parts of Thrones are some of its most important.
"The White Walkers aren't going away," they said. "The dragons aren't getting any smaller. Melisandre's still sorceressing, the giants are more pissed than ever, and Jaime's almost done building his jetpack. So… yeah, the fantasy's not going away. It is a fantasy show."
Tyrion's Going East
**Minor book spoilers**
Although Benioff and Weiss haven't revealed any major details about where Tyrion's heading next, they have said that the ship he boarded is heading "east." Book readers know that east of Westeros is Essos, and that at least in A Dance With Dragons, Tyrion meets up there with the exiled Jorah Mormont. Now that's a pairing we didn't see coming.
Characters You Love Will Die
Considering what Thrones has done over the last four seasons, this isn't exactly shocking news. Still, prepare yourself: Benioff and Weiss said that some characters will die that they don't "think people will predict," and that in terms of deaths that will "zap a lot of life from the series," "there are several characters whose loss will do that. But it doesn't mean they won't die." Happy season five, everyone!
Image: HBO