5 Crazy Movie Facts About 'Shrek' & More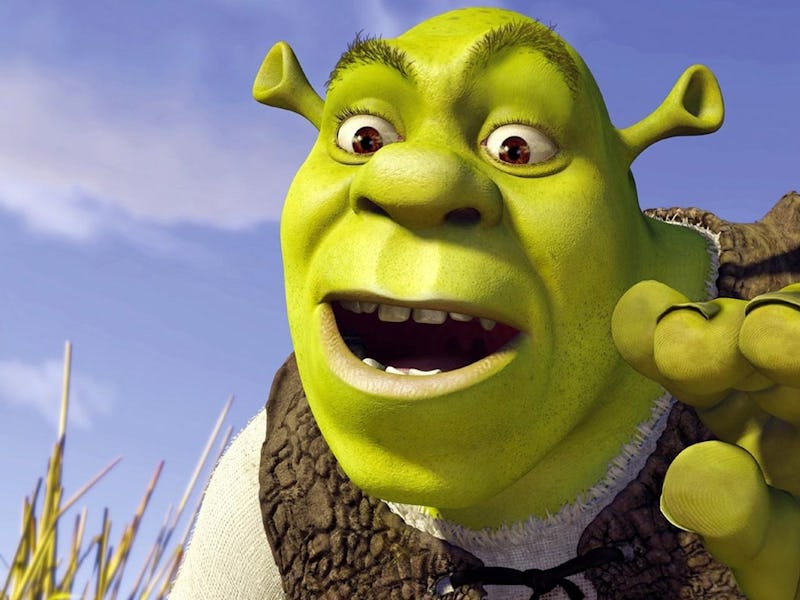 Anyone who grew up in the '90s has Tommy Swerdlow to thank for what were probably some of their favorite childhood movies. The screenwriter wrote Cool Runnings, was brought in to rewrite Snow Dogs and Little Giants, and even did some work on Shrek's first script.
And we could get a chance to see even more of his work in this century: Swerdlow is now seeking funds for an original film based on his experiences with drugs. That's right — believe it or not, the writer of some of your favorite family-friendly fare struggled with substance abuse while penning the films you watched with your parents.
No doubt, Swerdlow has plenty of interesting stories to share about his time in Hollywood, so fans were lucky to watch him participate in a Reddit AMA Wednesday to promote his new film effort. The fact that Swerdlow was using heroin while writing future classics was shocking enough, but that's not the only surprise he lobbed at fans. Here are five other crazy things we learned from the Q&A.
He Didn't Love Cool Runnings at First
Unsurprisingly, fans asked many questions about Cool Runnings, Swerdlow's based-on-a-real-life story about a Jamaican bobsled team that starred John Candy, but apparently, the writer didn't originally feel as strongly about it as its fans do now. He says, "I thought that flick was so so at best and am amazed by how people love it and i have come to see how good it was…one of the first thins [sic] I ever wrote." At least he eventually realized his own genius.
Jonathan Taylor Thomas Could've Starred in Little Giants
In 1994's pee-wee football epic, Devon Sawa plays Junior Floyd. When one Reddit user asked what ever happened to Sawa, Swerdlow responded with "i don't know. we wanted jonathan taylor thomas who acted the part much better but spielberg wanted that kid." Um, what?! You're telling me that my pre-teen crush, the freaking voice of Simba in The Lion King, could've also been in Little Giants? Thanks a lot, Spielberg. And to answer the original question, Sawa can currently be seen starring on The CW's Nikita.
Shrek's Scottish Accent was the Product of Jealousy
When asked about the effect Mike Myers' voice could've had on Shrek, Swerdlow first mentioned a piece of trivia that you may have heard before: Chris Farley was originally cast as the voice of the ogre. When he died, Mike Myers was hired to replace him. But Swerdlow also says that Myers, "recorded it without the scottish accent and was appalled when he realized eddie murphy was blowing him off the screen. he went back and rerecorded the entire roll with the accent due to this." Still, despite Myers' efforts, Murphy's Donkey was the star of the movie.
Jerry Stahl Wrote Some Famous TV Shows Under the Influence of Drugs
After a discussion of what films best portray the struggles of addiction, a Reddit user suggests Permanent Midnight, a film adapted from Stahl's personal memoir. Stahl was a writer on TV shows including ALF, thirtysomething, and Moonlighting. According to Swerdlow, the two are good friends and Stahl will appear in his new movie The House Itself.
Cool Runnings Almost Took a Very Dramatic Turn
Though he easily could've been joking, Swerdlow responds to a user's comment about watching Cool Runnings with girls he liked as a kid with, "i originally had sanka having sex with scandinavian ski bunnies until they made me take it out. you must have been channeling it subconsciously." Well, that would've made watching the movie in an elementary school classroom pretty awkward. Maybe the studio made the right call on that one.
[Image: tswerdlow on Reddit]