The 11 Best Musicians-Turned-Actors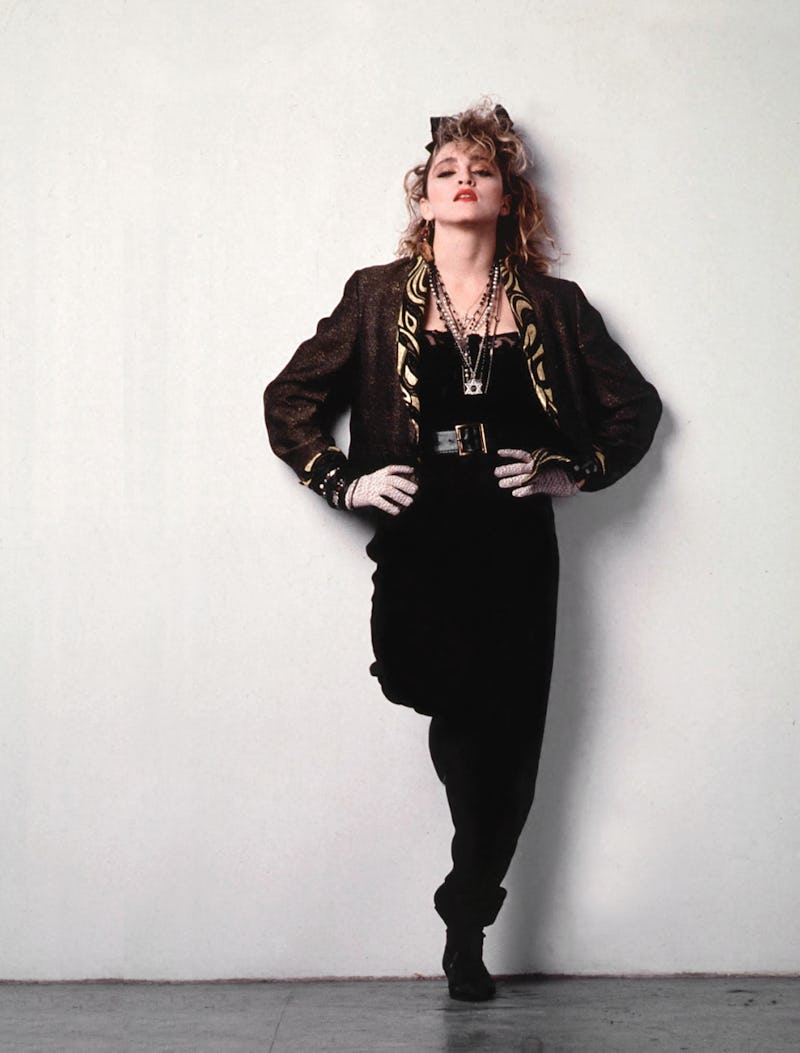 One of the many joys of Begin Again , the musical dramedy out this Friday, is watching unexpected people doing unexpected things. From Keira Knightley showing off a gorgeous singing voice to Hailee Steinfeld acting in a non-action movie to Mark Ruffalo playing a grumpy, lovable loner (well, that's not too unusual), practically everyone in the movie does the opposite of what you'd predict — and it works. Yet of all of the film's actors to transcend our expectations, none do so as much as its musicians, the real-life artists who took on roles in Begin Again and proved that singing is just one of their many, many skills.
Of the three music superstars who appear in the film, Adam Levine is the only newcomer to acting; both Cee-Lo Green and, most notably, Mos Def, have appeared in several TV shows and movies over the years. Yet Levine is still impressive, convincingly (perhaps too convincingly) playing a charming, arrogant narcissist whose sudden superstardom takes a toll on his relationship. It's a fine debut, if not anything extraordinary; over time, though, it's possible to imagine Levine moving deeper into acting and attempting to expand his resume even further.
Even if he does, though, he'll have some tough competition when it comes to being known as a truly successful musician-turned-actor. Plenty of artists have tried to make the switch, only to realize that completing a believable, permanent crossover is a lot harder than it seems (we're looking at you, Taylor Swift). It is possible, though, as these 11 artists have proved:
11. Mariah Carey
Acting Achievements: Two SAG Award nominations for Best Ensemble, for Precious (above) and The Butler.
Best Role: The social worker in Precious, because the transformation was truly that shocking.
Legacy Will Be: Right now, as a singer, but if Lee Daniels keeps giving her roles, Carey could gain more credit as an actress before long.
10. Eminem
Acting Achievements: The greatness that is 8 Mile (above).
Best Role: Rabbit, for sure.
Legacy Will Be: As a rapper, without a doubt. But perhaps things would've been different if he hadn't turned down that lead role in Elysium ...
9. Madonna
Acting Achievements: 1997 Golden Globe for Evita (above); a long-awaited cameo on Will & Grace in 2003.
Best Role: Most would say Eva Peron in Evita, but personally, A League of Their Own's Mae will always have my heart.
Legacy Will Be: Definitely as a singer, albeit one with a fair amount of talent in other Hollywood professions, as well.
8. Jennifer Lopez
Acting Achievements: A Golden Globe nomination for Selena; getting to act opposite George Clooney in Out of Sight (above).
Best Role: Selena in Selena, an acclaimed biopic that was Lopez' breakthrough role.
Legacy Will Be: As a singer, but despite a few hiccups (Gigli, anyone?) no one can laugh at her film career.
7. Ludacris
Acting Achievements: A Best Picture win for Crash (above).
Best Role: Acting-wise, it's Anthony in Crash, but in terms of pure entertainment, it's gotta be Tej in the Fast and Furious movies.
Legacy Will Be: As a successful singer-actor.
6. Jennifer Hudson
Acting Achievements: Every award possible for Dreamgirls (above); a great underdog story.
Best Role: Without question, Effie in Dreamgirls.
Legacy Will Be: As a singer, with acting as a close second.
5. Justin Timberlake
Acting Achievements: Wowing in The Social Network (above); making Friends With Benefits actually watchable.
Best Role: Everything he's ever done on Saturday Night Live.
Legacy Will Be: As the guy who won an Emmy for song called "Dick in a Box."
4. Queen Latifah
Acting Achievements: An Oscar nomination for Chicago (above).
Best Role: Mama in Chicago, but plenty of others were fantastic, too.
Legacy Will Be: As a hugely successful rapper-turned-actress.
3. Will Smith
Acting Achievements: Plenty of awards; major celebrity; a family of actors (some better than others).
Best Role: Quality-wise, it's Chris Gardner in The Pursuit of Happyness (above), but how could you not love him on The Fresh Prince of Bel-Air?
Legacy Will Be: As a major actor whose past as a musician was vastly, deservedly overshadowed.
2. Barbra Streisand
Acting Achievements: Too many to name. Let the Oscar win speak for itself.
Best Role: Yentl in Yentl (above).
Legacy Will Be: As Barbra Streisand, one of the most successful, acclaimed crossover performers in history.
1. Mark Wahlberg
Acting Achievements: Two Oscar nominations; Hollywood superstardom; making people forget he was ever a musician.
Best Role: Micky in The Fighter, but we also loved him in The Departed, Ted (above), Boogie Nights... the list goes on.
Legacy Will Be: Marky Mark who?