Planned Parenthood To The Rescue!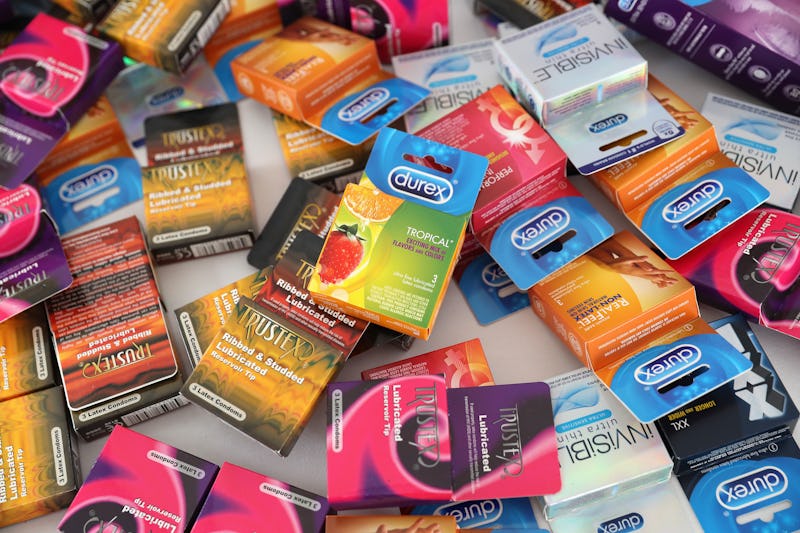 Chris Jackson/Getty Images Entertainment/Getty Images
After word of last week's Supreme Court Hobby Lobby ruling that allows employers the ability to deny health insurance that covers birth control to their employees, we knew it was only a matter of time before someone did something. However, we didn't know that something would be as simple as sending a text to Planned Parenthood.
In order to help those affected by last week's Supreme Court ruling, Planned Parenthood launched a text helpline. By texting "birth control" to 69866, you can report a denial of coverage and receive information about how to get access to birth control. Those seeking help will receive an immediate response to their text and can choose between a follow-up email or phone call for more details.
This isn't the first time Planned Parenthood has made receiving help as easy as picking up a smartphone. Last fall it was reported that Planned Parenthood's pilot program, which allows users to receive information about issues like emergency contraception and pregnancy testing via text and IM, provided 32,589 with help over a three-year period. It's no wonder that they would choose a time like this to step in and help those in need via texting.
Cecile Richards, president of Planned Parenthood Action Fund, explained the nonprofit's stance on women's rights in regards to contraceptives and last week's ruling in a press release sent out today.
"As the nation's leading advocate for women's reproductive health care, Planned Parenthood Action Fund is completely committed to making sure women can get the no-copay birth control benefit that we and others fought so hard to pass and protect. No woman should lose access to birth control because her boss doesn't approve of it. We're hearing from women across the country who are concerned and confused about what these court rulings mean for them, so we're launching a text helpline to get people information and assistance quickly."
(Applause.)
As brilliant and convenient a temporary solution as this is, it's still just a Band-Aid on a much bigger problem: the fact that women are still being denied such basic rights. In the meantime, if your coverage is in jeopardy or you just have a question, please text Planned Parenthood. However, hopefully, in the not-so-distant future, there will be no need for their text program.
For more information about the Planned Parenthood program, visit plannedparenthood.com or text "birth control" to 69866.