You'll See Less Santana in 'Glee' Season 6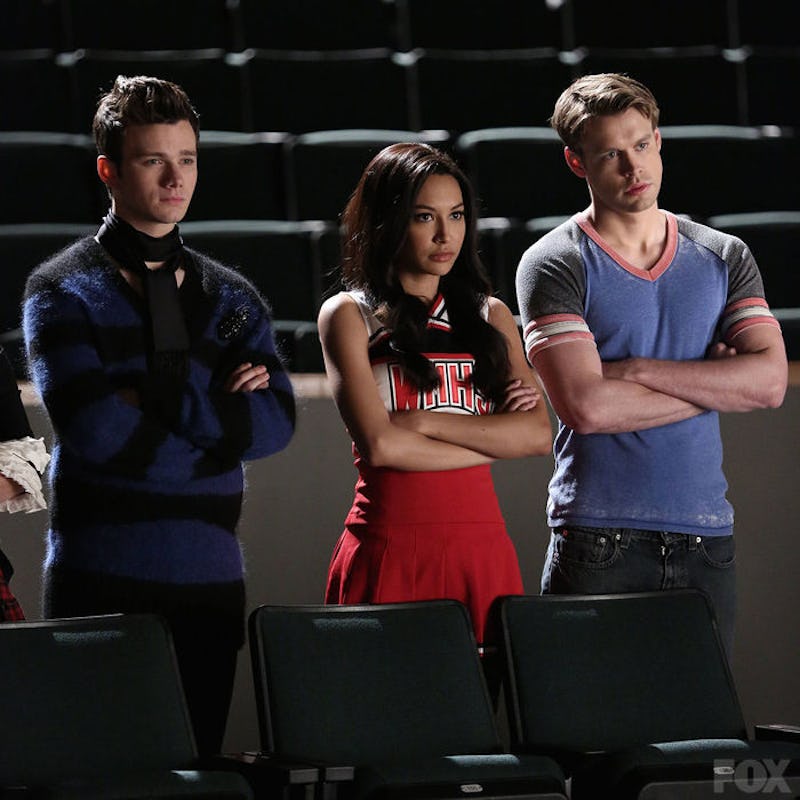 It has been a hard few months for Santana Lopez fans. First, there was the rumor that Lea Michele and Naya Rivera were having a feud that had pretty much led to Naya Rivera being fired from Glee. Then there was the rumor that Naya Rivera was insulting Lea Michele's new boyfriend and the reality of Naya Rivera being written out of the Glee season finale. It's pretty much a bad time to be a Santana fan because the uncertainty of Rivera's relationship with Glee is sure to give us all high blood pressure and constant heart attacks. Well, for those who have been wondering if Rivera would return for the final season of Glee, there's good news and bad news. The good news is that she will. The bad news is that Rivera won't be a series regular.
According to a source that spoke to E! Online, this is a favorable outcome for her. "Naya wants to have more time to explore her music and other endeavors," they said. Rivera apparently asked for her role to be reduced and the producers were happy to oblige her. That may seem a little hard to believe in light of all the feuding rumors and the number of times we've heard of Rivera being fired/quitting, but that doesn't change the fact that what's done is done. We'll be getting less Santana in Glee season 6.
Honestly, it's like Glee outright refuses to acknowledge that Santana Lopez is basically the best character on the show. Things don't just happen to Santana; Santana makes things happen. And not just in her own life, but in the lives of characters who are too afraid to reach for their own dreams. Who got Rachel Berry out of bed when she was freaking out over her Funny Girl show? Yeah, that was Sanatana. Who supported Mercedes in her music career and helped her pull out a performance worthy of an album? Yeah, that was Santana.
If our Santana appearances in season 6 are going to be limited, then the Glee creators need to do right by her in the following ways.
Give us a better resolution to the Brittany and Santana relationship. They got together suddenly and then we didn't see them together again. Um, no. We need another Britanna kiss out of season 6, thanks.
Give Santana her own storyline. Her appearances in season five were largely made up of her playing a supporting role in other people's storylines. What is Santana going to do with the rest of her life? What does she want? We need to know, Glee writers!
Give her more solo performances. If Naya Rivera is going to use her downtime to focus on her music career, then Glee can help her out by giving Santana more chances to show off those glorious pipes.
That's only a start, but if Santana's appearances are wasted on her giving her usual blunt advice and making bitchy faces in the background of scenes, then her fans will be very angry. She's a character not a prop. Hopefully, season 6 won't treat her like the latter.
Image: FOX; Tumblr