'RHONJ' Dove Right Into the Giudices' Legal Drama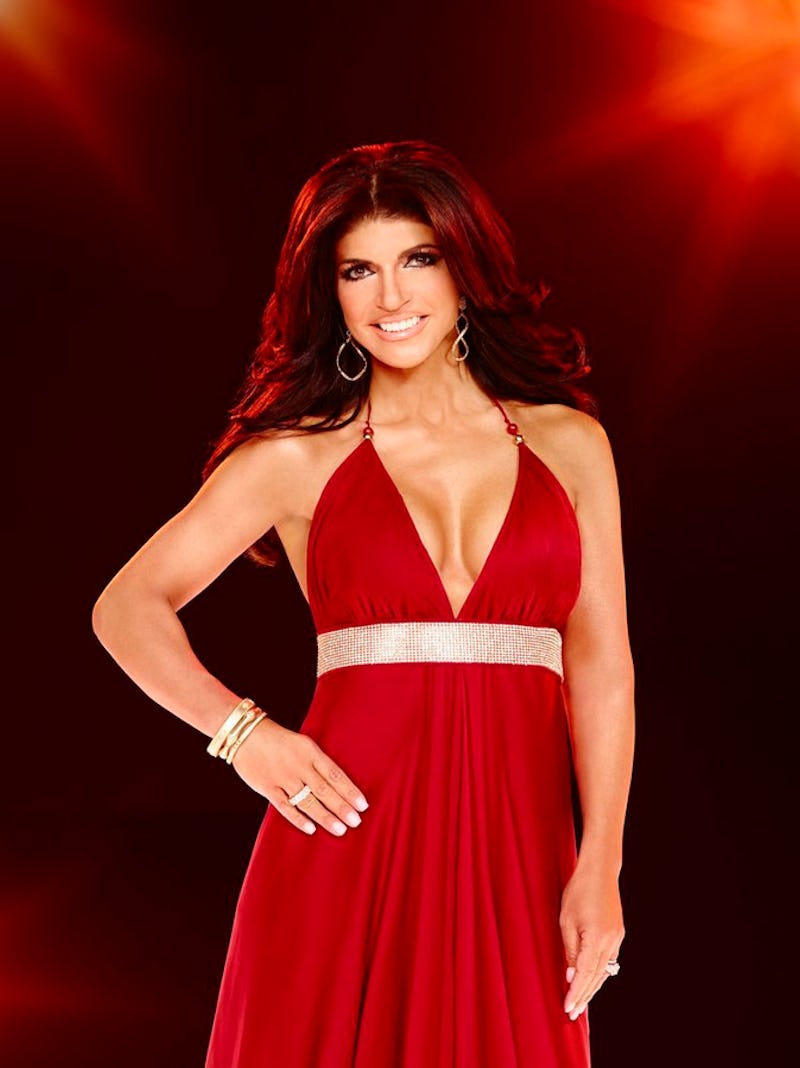 Bravo really doesn't waste any time. Sunday night's Real Housewives of New Jersey Season 6 premiere opened on a much more emotional note than most viewers probably expected. It was February 2014 and Melissa Gorga and her husband Joe were watching news about their sister-in-law and fellow RHONJ cast member Teresa Giudice's legal problems. At that time, it was reported that Teresa and her husband, Joe, had taken a plea deal, relating to their various fraud charges. As Teresa told Melissa, the news wasn't true — at least not yet. Teresa and Joe did eventually plea guilty to four counts of fraud, but not until March. We probably won't be seeing that on RHONJ for a while, however, as the series then jumped backwards three months.
It seems they just wanted to open on a tense moment, but still make fans wait to see longer to see the real drama. In the February-set opening, Melissa called Teresa to offer her support, reaffirming that the two are now on good terms. But then things quickly became heartbreaking, as Teresa's 12-year-old daughter Gia began questioning her mother on what was going on, saying that she's old enough to know what's going on. That clearly upset Teresa, who had already lamented the fact that all of her money was going towards attorney fees instead of college funds for her children.
That's really all we got to see, because as soon as the conversation between Teresa and Gia ended, the series went back three months, when Teresa was already worried about attorney fees, but not quite as close to her guilty plea. Of course all of the legal issues were already public, causing the not exactly shy Teresa to worry about attending new RHONJ cast member Amber Marchese's fall harvest party (which is apparently a thing).
Even though Season 6 of RHONJ was filmed months ago and fans know much of what's ahead for the Giudices, it should be a very interesting season to watch. We may know the basics of what happened, but we have no idea what it was like for Teresa, Joe, and their children to go through.
The Real Housewives may not usually be the most sympathetic reality stars, but based on the premiere, it looks like we'll be seeing a whole new side of Teresa this season.
Image: Bravo