"Fancy" Gets the Handyman Treatment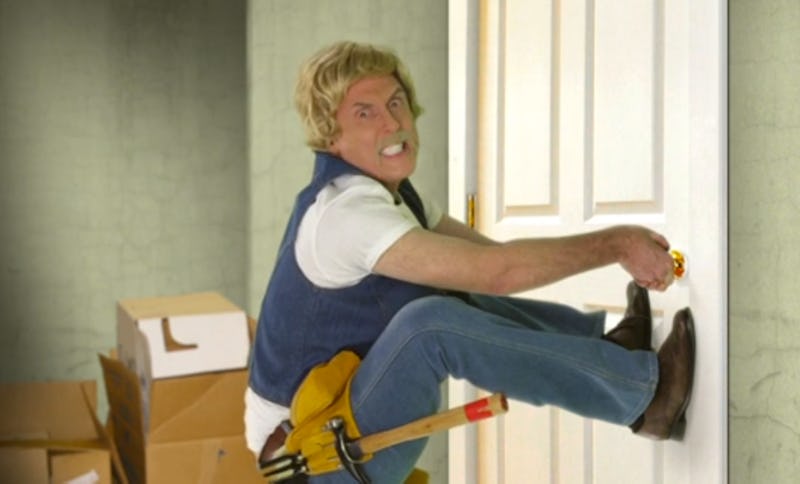 A music video a day keeps the... song of the summer away? Either that or it just parodies it, like Weird Al's done with "Fancy" by Iggy Azalea. It's his newest of the steady stream of video parodies this week. He's been on a definite blitz as of late, releasing parodies of everything from Robin Thicke's "Blurred Lines" ("Word Crimes"), to Pharrell's "Happy" ("Tacky"), to Lorde's "Royals" ("Foil"). This time around, he's taken to task yet another song we've all heard approximately a thousand times too many. And he's done it with a handyman theme.
I wouldn't say this is the polar opposite of the Clueless homage Azalea strutted through in her video for "Fancy" — it's certainly pretty far from anything Cher Horowitz would consider touching, but the whole Home Improvement vibe lends it a nostalgia feel for when both Clueless and Weird Al were in their heyday. All it's really missing is Tim Allen.
"Fancy" has no doubt blown up these past few months, so it comes as no surprise that Weird Al would choose it to be among his skewered songs. We can likely expect his "Radioactive" parody to hit us Friday; that would really round out this week of Weird Al songs from 2014 that transport us back to 1999.
Image: Yahoo Screen