What to Do When It's Not 'Catfish' Season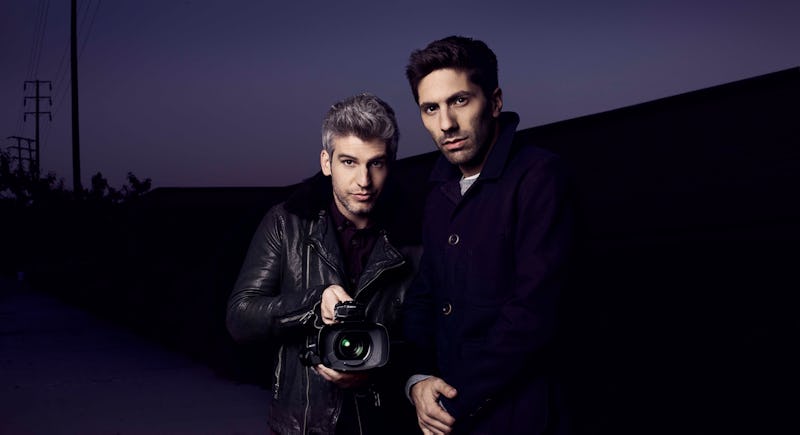 Nev and Max devotees, rejoice. Catfish will be returning for Season 4 on MTV. Although it's not surprising that the show was renewed, we are pumped that both Nev Schulman and his silver fox sidekick, Max Joseph, will be back with more crazy real-life tales of the perils of Internet dating. The Season 3 finale aired only two weeks ago, but we're as curious as a person who thinks they are being catfished to know when the next season will start. Update: Catfish Season 4 will premiere on Wednesday, Feb. 25 at 10 p.m.
No premiere date has been announced yet — which makes sense since it was just officially announced (and unofficially announced by Nev) that it was going to be renewed. But if we take a look at the air dates of the past seasons, we can estimate when Season 4 will go down.
Season 1: November 2012
Season 2: June 2013
Season 3: May 2014
Based on that, it looks like Season 4 may not premiere until at least the late spring of 2015. So what's a Catfish fan to do in the meantime? Besides watching the reruns on MTV, we have some ideas for while you're waiting for the show to return next season.
Vote for Nev and Max
The happy couple of Nev and Max have been dually nominated for a Teen Choice Award for Choice TV Reality Personality - Male.
You can vote for them every day — but only if you are between the ages of 13 and 19, because the Teen Choice Awards take the whole teen thing seriously. No matter, if you're not a teenager they can't stop you from watching Nev and Max claim their well-deserved prize when the awards show airs Aug. 10 on Fox.
Apply for the show
Catfish is casting for its next season right now, so if you think you've been catfished or are catfishing somebody, apply and confront it head-on. Interestingly enough, a lot of times it's not the catfish victim, but the catfish perpetrator, who reaches out to the show. Whether you think something is fishy with that person you've been chatting with over Facebook, or you are that something fishy, now is the time to clear the air.
Watch Nev get catfished
If you haven't seen where it all began with the movie Catfish, you are truly missing out, as Nev himself gets catfished.
When I first saw it, I couldn't stop talking about it. The allure will have decreased somewhat since fans of the show will undoubtedly know what's coming, but seeing one of your favorite Catfish sleuths get bamboozled in a bizarre twist is still worth the watch.
Go actual fishing for catfish
Just an idea. It is summer and all.
The one way we advise you not to prep for the next season of Catfish would be to get catfished yourself. That would just take all the fun out of watching for you — but definitely not for us.
Images: Pamela Littky/MTV; groundopenwide, yaniv-schulman, headlikeanorange/Tumblr