He's Actually Got the Coolest Sibling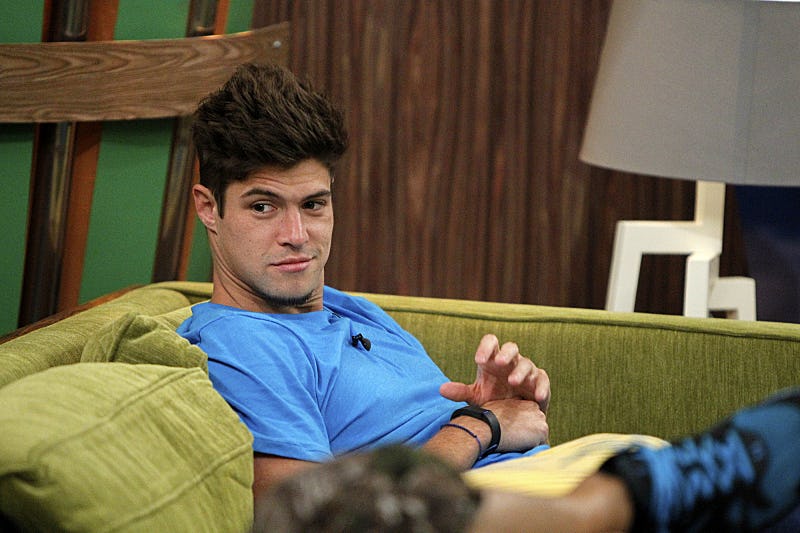 I'm sure the $500,000 prize and promise of eternal glory are big incentives for Big Brother houseguest Zach to win the competition this season. However, Zach has previously said that the only reason he's competing in Big Brother is for his own "little broski," his little brother Peyton.
It's clear that Zach is pretty close to his brother, who appeared in Zach's short introduction in the second episode of this season while they were playing golf. In Zach's official bio for the show, he said he thought the hardest part about living in the Big Brother house would be, "Being away from my brother. I have been away in school for 5 years and I miss him everyday." Can't you just feel the brotherly love?
Frankie's sister Ariana Grande may be the most famous sibling of all the Big Brother houseguests this year, but I think Peyton is my favorite. He looks to be quite a few years younger than Zach, but judging by what Zach has said and Peyton's social media feeds, the two seem to be the tightest bros around. Here's nine things we know about Peyton that make it obvious why Zach is missing him while he's on Big Brother.
He's the littlest "frat bro"
Zach is obviously a big bro, and it looks like Peyton is following in his footsteps. His Instagram handles are @lilfratbro and @lilfratbro1, after all. Looks like Peyton has got swag down pat.
He's an Ariana Grande fan
Peyton can't wait to meet Ariana and Frankie, and we can't wait for it to happen either.
Sports are his jam
In addition to spending his days golfing with Zach, it looks like Peyton is a huge sports fan, with photos of athletes, sneakers, and all sorts of athletic activities filling up his Instagram page. The brothers that play together stay together.
He loves Big Brother houseguest Nicole
Uh oh. Looks like Zach has some competition for Nicole's heart.
He's a goofball
Peyton's Instagram is full of funny photos like this one, which is pretty much what you would expect from a tweenage boy anyway.
He speaks the truth on what Zach is really like
Zach is officially the Twerk King of the Big Brother house, and it's a relief to know he gets to twerk in real life, too.
He and Zach are basically twins
Zach and Peyton rocked the same long hairdo and then chopped off their locks a few months apart. There may be a few years between them in age, but they are most definitely twins.
He and Zach have the cutest #TBT photos
I mean, really.
He'll probably be on Big Brother in the future
It's inevitable.
Images: Sonja Flemming/CBS; lilfratbro1/Instagram (2); lilfratbro/Instagram; ranceypants/Instagram (2)