Sophie Turner Gets An Evil Twin In 'Another Me'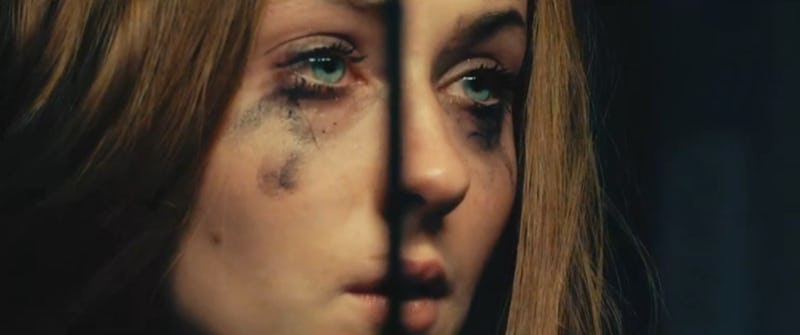 Sophie Turner is definitely taking her Game Of Thrones hiatuses as an excuse to escape from the constant mental and emotional turmoil that is constantly inflicted on Sansa Stark, if her new movie's any indication. Turner's starring in Another Me , whose first trailer promises a whole lot of psychological terror.
Another Me, written and directed by Isabel Coixet and adapted from a novel by Cathy MacPhail. Like Affluenza, this film also features Faking It 's Gregg Sulkin and some rollicking teenagers — but this one takes a turn for something more perilous.
This film follows Turner as an insecure English teenager who may or may not be being followed by someone who looks exactly like her. An evil twin psychological drama, if you will. The film didn't get great reviews when it premiered at the Rome Film Festival — The Hollywood Reporter's Boyd van Hoeij used it as an opportunity to quote Colin Firth's Love Actually character's line "It's mainly scary how bad the writing is."
That's not a great sign. But in this age of Tatiana Maslany that we live in, I can't help but be a little bit psyched to see Sansa Stark get her Orphan Black clone opportunity.
Image: Fox International